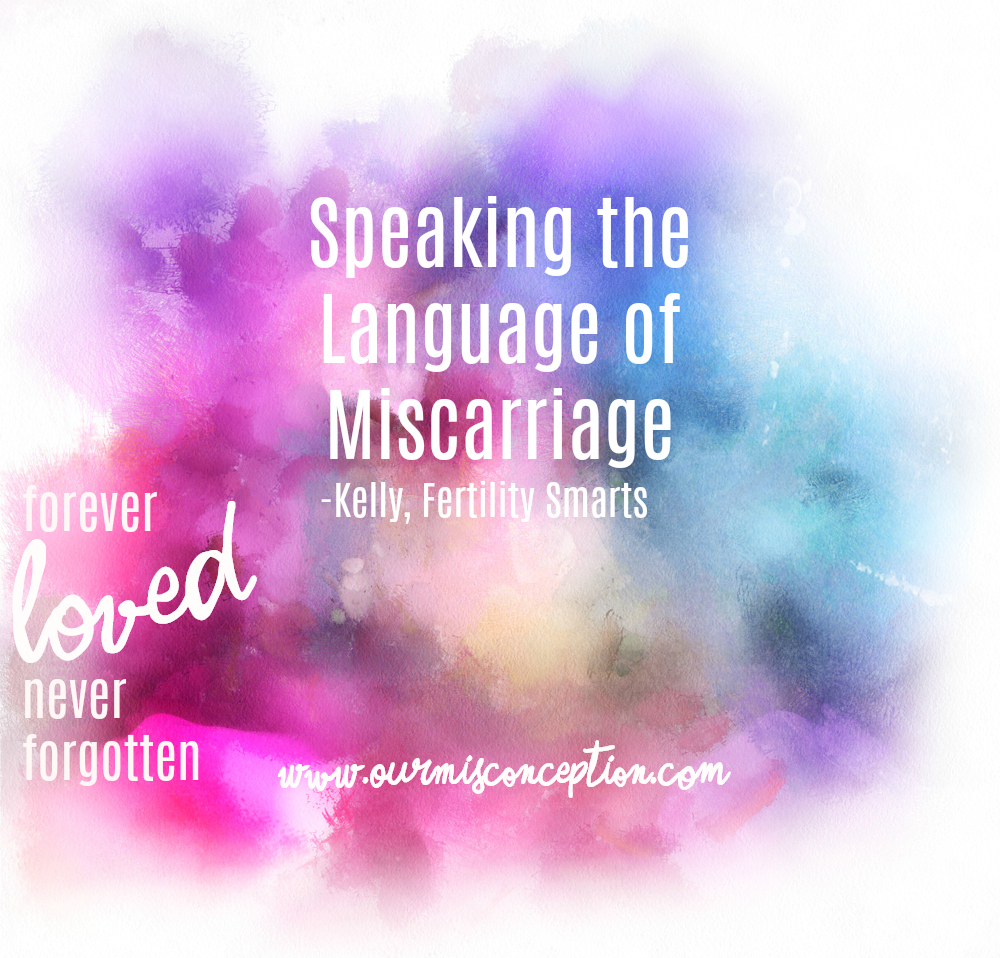 October is Pregnancy and Infant Loss Awareness month and, as we have done for several years now, we have reached out to the community and sought stories from people who have dealt with this incredible loss and wish to share their story.  Simply experiencing this is already immeasurably devastating and it takes that much more courage to stand up, while the world seems to be crumbling around you, and tell your story.  Although it may seem that the world has turned completely dark, these brave individuals have sought to be the lights, piercing the darkness, and providing guidance and perspective for those already navigating these tumultuous and terrible waters as well as the inevitable future people that will join their ranks.  This month is not about "moving on" or "being stronger" or "getting over the hill."  It is about coming together, sharing in the struggle, and recognizing that, no matter how dark your world seems, there are SO many people around you that are either in the dark with you, or have found a way to turn their light on in that darkness.  This month is about removing the unspoken and unwarranted self-inflicted bondage of silence on your loss and stepping into the light of a community who have experienced your pain and are ready to stand beside you.
Our first post of the series is from Kelly over at Fertility Smarts.  Kelly has captured that gut-wrenching moment … your world has just turned up-side down.  You are in totally new territory for you, but not for the medical providers.  What do you do when what was English one minute suddenly turns Greek?  After her overwhelming sense of being dropped on a different planet the moment that her loss became her reality, Kelly decided to become that beacon for those that would follow her path.
Kelly's Story
As the end of my first trimester approached and I had yet to experience any real symptoms of pregnancy, I was suspicious. Then the bleeding started. First a little. Then more. Then came the cramps and pain, followed closely by tears. It was then off to the hospital to confirm what I already knew was true. This baby that we had been working towards for such a long time wasn't ever going to be. I was having a miscarriage.
This baby, that was now no longer, had a due date and a year of 'firsts' all imagined out. We planned to announce the news to our extended families over Thanksgiving dinner. I had downloaded an app that tracked growth as the pregnancy progressed. The weeks of gestation were numbered in my calendar right up to the due date. I had doctor appointments and an ultrasound booked. I was looking at maternity clothes and thinking about what to buy. I even started browsing in baby stores and had decided on what the nursery would look like. These seemingly inconsequential tasks, as it turned out, had a very meaningful role. They brought the future right into my present. They emotionally embedded the pregnancy within me and made it feel real.
I didn't know anything about pregnancy loss. I'd never heard anyone speak of it or its aftermath in any sort of detail. I'd never read anything of substance on the topic. This made deciding how to treat the miscarriage more difficult than I imagined. The doctors and nurses were kind, but my personal tragedy was clearly (and quite fairly) their workplace routine. What they were now calling the products of conception I still thought as of my baby.
"I couldn't separate the overwhelming emotion from the experience and to hear my loss spoken about in a clinical manner was simply incongruent to my reality. I just couldn't process the loss in real time."
They wanted me to make a decision on how to proceed now that the diagnosis was confirmed. But I just couldn't think clearly. It was supposed to be a spring birthday. I was physically fatigued and still processing the outcome. I need to delete the app and due date from my calendar.  People spoke at me, but I recall not clearly understanding the information offered. I wonder if I will ever get pregnant again? I didn't have the ability to weigh the pros and cons of what was being offered. Why did this happen? So I mostly just cried. I wonder if it was a boy or girl? Then I was mad at myself for crying. I'm a strong person. Why is this so hard? None of the options I was given seemed ideal. Am I allowed to grieve this as a loss? I needed to hear the options again. Will this hurt ever go away? I simply did not understand the language of miscarriage.
I was referred to as a primigravida and asked about the date of my last menstrual period. I was asked if it was a verified intrauterine pregnancy or if there was the possibility of an ectopic pregnancy. During a painful transvaginal ultrasound, I heard the words gestational sac, yolk sac, and fetal pole. I was told that the crown-rump length (CRL) was not on target for gestational age and most revealing, no embryonic cardiac activity was found. This was not a viable pregnancy. I told I was having an inevitable miscarriage. I was offered the option of expectant management, Misoprostol or a D&C. With the first two options, it is possible for an incomplete miscarriage to occur, leaving retained products of conception which would then require a D&C anyway. The way to ensure all products of conception were expelled was to retain anything that I passed. Yes, that's right – catch anything that comes out of my vagina and put it in a container. There is zero chance that I had the mental fortitude to capture expelled tissue in that moment. Don't worry, it won't look like a baby, I was told. My brain gets that, but my brain has been overridden by the experience and I'm functioning on 100% emotion. Not. A. Fucking. Chance. I elected to go with the D&C. I couldn't hold on to this experience for days. I didn't want to retain tissue and I didn't want tissue rotting in my body either. I needed to get this over with.  When I was coming to in the recovery room after the procedure, a nurse said something to me about a rainbow baby. I was told that the cause was likely related to a chromosomal abnormality but testing wasn't recommended unless I was experiencing recurrent pregnancy loss (RPL).
At this low point, I was being asked to make decisions based on medical terminology that was new to me. The overwhelming feeling of loss made a situation that was otherwise simply unfamiliar feel insurmountable. If all of these terms made sense to you, I either congratulate you on your education and career in healthcare or I offer my sympathies for your loss. I could certainly have guessed the general ideas intended, but this is one of those circumstances where I was looking for precision. I now know that a number of women within my close social sphere have experienced a miscarriage and have been required to decide on a course of treatment. I wondered why I hadn't heard the words 'D&C' or 'Misoprostol' from them. Why had I never heard of the need to retain expelled tissue? Perhaps it wouldn't have seemed so monstrous if it had been introduced to me as something that other women see as part of a sad but natural process. It made me mad that this experience was so common yet still so isolating.
Discussing the medical aspects of a miscarriage is more than a touch macabre. I don't think there is a delicate way to describe what a D&C is. At the same time, I would suggest that feeling uninformed is not ideal either. The distinct lack of power that I felt during this treatment was one of several experiences on my path to parenthood behind the reason I started fertilitysmarts.com and why one of the first articles that went live was on Treating an Inevitable Miscarriage. The site also features a dictionary that defines important terms within the context of infertility or pregnancy loss. I wanted to make the language of miscarriage more accessible to other women who might be madly Googling their options, while simultaneously processing their devastation. I don't know that it's possible to soften the blow that miscarriage delivers, but I also don't think that the added sucker punch of surprise is a requisite of something that is also so common. And this is why we must continue to talk about pregnancy loss.
If you never heard of FertilitySmarts, their mantra is  breaking down the tough topics on fertility health, trying to conceive, and experiencing infertility with the goal of helping you better understand your own fertility. Check them out if you have a chance!
You like-y? For those who want to keep insta-tabs on our regular shenanigans check out @Ourmisconception on Instagram. If  you have comments, witty quips to share or need some encouragement feels, drop by our Facebook page.