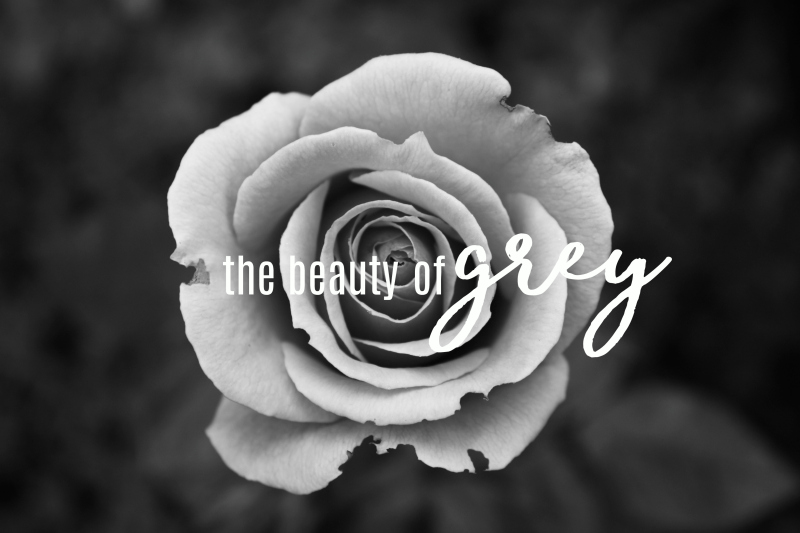 I said to Chris a few nights ago, "I want to write about this." I am not sure if he is comfortable with what I am about to share but for the sake of transparency and the barrage of current news feeds. I can't stay silent about this. Trust me Chris has a lot to say on this topic so fully expect that a part 2 is in the works. 
Typically when I check a box on a form, I reluctantly check off the Caucasian one. It's a box that sadly is innately privileged. (If you just did a mental eye roll, hang with me here, you need to read this.)  I say reluctantly because I am a mix of many ethnic backgrounds. I definitely don't represent what would be the ideal poster child for the Aryan race. The point is I sure do love the "Other" option when it is available, and use it when at all possible in silent protest. But still, even growing up with such a diverse background I was exposed to racism. Not towards me, but rather in my home. There were often fleeting comments and off color jokes. The immediate reverse inquiry if ever there was an incident at school was, "what color was he/she?" (That said it, did it, looked at you wrong, coughed in your direction)  As child that was my norm.
"No one is born hating another person because of the color of his (her) skin or his (her) background, or his (her) religion. If they can learn to hate, they can be taught to love." – Nelson Mandela
Before there was Chris.. oh yes the "BC days" as we like to call them. There was another.
Imagine my family's shock when my high school sweetheart was African American and a glorious rainbow of various ethnic backgrounds. But for the sake of this post, we had different skin colors. I loved him, he loved me.
Ah, young stupid teenage love.
We did not see in technicolor, all we saw was grey. It became very clear, immediately that most everyone around us only saw the difference of the color of our skin.  I was shunned both inside and outside the home. (For the record, not all of my family hated the thought of our interracial relationship but I can tell you that forbidden, n-lover, n-bombs, disgust were all things that were used to describe us by a large majority.) I ran. We ran. At the first chance I had I left for college and joined him.
The shade and the comments didn't stop there. That would have been too easy right? I distinctly remember a night that will forever haunt me. We were having fun at a college party, as college kids do, when a group of guys started to get a bit hostile towards me and my boyfriend at the time. We left immediately. They began to follow us like the vile predators they were and yelled slurs and poisoned words at us along the way. We walked faster, they walked faster. I braced for the situation to get worse.  They plowed over me and before I could blink, a fight broke out. 3 against 1. These pathetic hate-filled cowards decided they wanted to teach us a lesson, what that lesson was I will never understand.
I watched as my boyfriend then, fended off punches and took some hits. I heard slurs and words that will never erase from my memory.  I channeled whatever reckless valor I had in me and jumped into the fight, pretty sure I dove on the back of some guy and as a result took a pretty gnarly man-fist to the eye. Effer. What man hits a woman? Lucky for us, a friend walked by and saw what was happening and those cowards, those thugs, yeah they ran. Surprised?
I imagine now that I am older and can process these things a bit differently, what my boyfriend then must have felt at that moment. Helplessness, fear, anger, hurt, emasculation, shame all in the name of ignorant mindsets towards a color of a skin. Because we were not supposed to be together in their judgmental eyes.
A few years later we broke up. It wasn't because of the difference in our skin color, or the social backlash we would get from time to time. It was because like many relationships it just didn't work out. But for me I am both happy and beyond angry for this experience. It allowed me to experience even just for a fleeting moment that pain. It allowed the smallest perspective of the irreparable damage that hate, judgment and bigotry can do to a human's self. I can use that and make sure Jellybean will never be taught that in our home. That she has a heart of kindness and a stand up voice.
It's not just about race though. It's about making sure our beliefs can be protected, or the people we love no matter if their parts match or not can love each other, and to erase privilege/ preference of skin and gender from all things political, social, and economical.
We are all one race, the HUMAN race. There is only one side to choose, the side of LOVE. It starts in your home and mine. We all must be stewards through fostering kindness and teaching our future generations how to stand against acts of racism. Teach them that the moment they are silent or choose neutrality is the moment they embolden an oppressor.
Believe in the beauty of grey and fight like hell for it.
In the words of a pretty awesome band…
"This is not a black and white world To be alive I say the colors must swirl And I believe That maybe today We will all get to appreciate The beauty of gray" – LIVE
You like-y? For those who want to keep insta-tabs on our regular shenanigans check out @Ourmisconception on Instagram. If  you have comments, witty quips to share or need some encouragement feels, drop by our Facebook page.