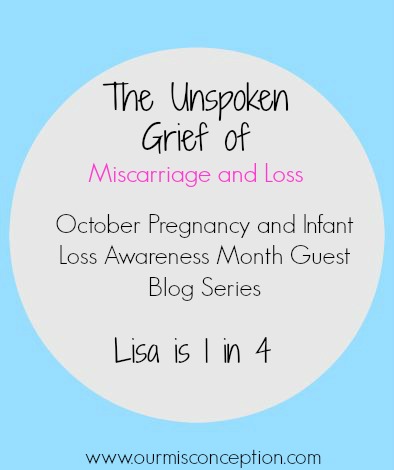 I remember when I first came to visit Lisa. I walked up the stairs to her beautiful house and thought to myself "wow, this is a perfect neighborhood and home for a family." I also knew walking up those stairs, that wasn't the case for her and her husband. Now, there are some people who make impressions on your heart that you just can't quite put into words, she is one of them.  Despite the immense heartache that she bears like heavy chains, her faith and drive to become a mother is too strong to stop her.  It is clear that her will is not broken no matter how shattered her heart may be.  Even on those days where just breathing hurts from the constant reminder of child loss,  Lisa is there serving others.  She lives in the spirit of Jesus, picking up those who bear the same wounds, leading support groups, whispering words of encouragement, sharing her story with all of those who will read her words. She has taken the pains of her past and forged ahead as a purpose for others.
When I walked in to her home we  sat at her table and we started to talk about blogging (with full glasses of wine of course, if you had any doubts). Like most bloggers, it is an outlet, a sacred place to pour your thoughts and feels onto electronic paper. She had so much to say and wanted a place to say it. You can check out her wonderful blog here. I looked out of her window in the kitchen and noticed a lighthouse in her backyard. You could tell there was something intimately special about it because so much thought, detail and care was put into everything about it. This lighthouse was a beacon of love that shined over the house and I had no idea why I had that impression, it just felt that way. Later, that day I looked at it again in wonder and finally asked her about it. This was where she kept her son Jake's urn. He was now the beacon of light that would shine a reminder of hope into their lives so that the yesterdays will never be forgotten but the tomorrows will light the way to their dream of parenthood.
I am honored to have Lisa share her personal story with us.
Lisa's Story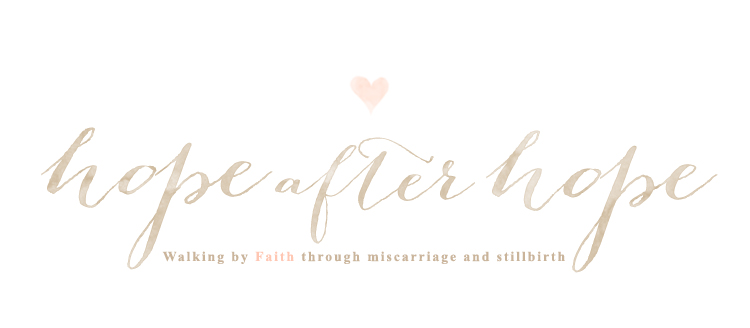 When I was just sixteen years old, I told my sister that I had feeling it would be difficult for me to have children one day. I am sure she thought I was being just that, a sixteen year old. Call it instinct, prophecy or maybe fear, whatever you will. That sixteen year old was unfortunately very right. That was 15 years ago. I have always loved children (and that's a huge understatement). I serve children every day in my work. I melt at the sight of tiny feet and little sized beings waiting at the bus stop. I just find them so wondrous, so innocent and so very joyful. I connect with them better than most adults. Somehow, I just get them and they seem to get me too.
So you can imagine the joy I felt when the 2 lines appeared on that first pregnancy test in June 2010. I literally fell to my knees in tears. My husband had just deployed to Iraq a week earlier. We assumed the past year hadn't been the year for us but that during his deployment I would get worked up, "just in case." So there it was, the moment I assumed my fears of not being able to have children were all wrong. I told him about our baby over Skype. Me in tears, him in shock. We were so excited. We spent the next 10 weeks marveling over names. He just knew it was a boy and I just didn't care. It was our baby. Finally. I never once considered we could lose our baby. Not once.
The day of my ultrasound at 10 weeks, I became slightly dreadful. I was scared but I wasn't sure why. My mother was with me and we videotaped the visit in order to send my husband the first glimpse of our little one. My doctor entered the room full of excitement. She knew it had taken a year for us to conceive so this was her victory as well. I'll never forget those words, "There's your baby!" I looked over and saw this little being on the screen and since that moment, I have never been the same person. A part of my heart came alive that day that I didn't know existed. And then she was measuring, pressing keys, measuring more and then there was only silence. I could tell by her face that something was wrong. She said the words I'd grow to hear many times in my life… "I'll be right back." And with that, the camera stopped rolling and the tears began to well in my eyes. I knew what that meant. I knew my baby was gone. Another very kind doctor returned, pressed more keys and did more measurements. He put his hand on my knee and softly said, "I am sorry, we can't find a strong heartbeat. I believe you are miscarrying."
Anyone that knows me well, knows that when I am overwhelmed by emotion I need some space. Immediately. So in that moment, lying there so vulnerably on that table completely exposed, I put my hands over my face and sobbed. I couldn't hear a word from there. They spoke. I sobbed. I couldn't absorb one single word. I had to go through the same thing a week later, just to be sure. My body wasn't recognizing that my baby died so I never bled. In fact, 2 weeks after the first appointment I was in the hospital for an urgent D&C and uterine infection. I spent 5 days alone in the hospital before my husband flew home from Iraq to be by my side. I have never felt so alone. I raised my fists at God and the yearlong road of depression began.
I surprisingly conceived a few months later and lost that baby just shy of 6 weeks, just 4 hours after I told my husband we were expecting again. On our 2nd wedding anniversary. Utter despair.
It took years to conceive again. Many specialists, medications and fertility treatments later we finally got pregnant. I learned on October 21, 2013 that we were expecting. My husband and I sobbed together for God's blessing on us. But the fear was relentless. I spent my entire pregnancy on egg shells. For I no longer knew the innocence of pregnancy. I was a statistic now. I began to ease up around 20 weeks. Our scans were all perfect. Our sweet boy was passing every test. We soaked in every ounce of him that we could. My husband left for Afghanistan when I was 24 weeks pregnant and was expected to return just two weeks before the birth. He completed most of the nursery before he left and we filled it with various gifts from the hearts of our loved ones. Everyone was so excited for this little long awaited miracle to arrive.
On March 25, 2014 I became concerned that I wasn't feeling my baby move as frequently. I called the doctor but nobody was as concerned as I. They told me I was just shy of 28 weeks and it was too early to count his kicks. After all, I had an anterior placenta making it difficult to feel him move at times. They assumed he changed positions. I cried myself to sleep that night but I was still feeling him move here and there so I trusted my team. The next day, my fear heightened. I couldn't feel him at all. I called again that afternoon and they said to come in the next morning, reassuring me again that this was normal at 28 weeks. They robbed me of the ability to decipher my fear from my motherly intuition. I will always wish they never took that away from me. I will always wish I would have advocated harder.
I went to that appointment alone. My husband was thousands of miles away but happened to oddly call while I was in the waiting room. My voice was shaky, I told him I was scared and asked him to call me back in 30 minutes. Again, my anxiety was no surprise to him so he encouraged me to relax and said he would call again in 30 minutes. I sat there trying to will my baby to move. Everything was still. When the midwife came into the exam room she asked me what was going on and again, made me feel like a new overly-worried mom. She told me we would listen with the Doppler and "that's it." She then asked me if I felt like I was sure that I was still a good candidate for the natural birthing center. She reminded me that they don't monitor during labor over there and that I was proving to be very anxious. Tears fell. I told her I wasn't worried about labor, I was worried about my baby right now. She seemed more than annoyed. She placed the Doppler on my belly and I closed my eyes and prayed. Nothing. She tried for what seemed like forever. Nothing. So she walked me to an ultrasound room up the employee stairway. I was shaking. "I think he's in a weird position." She said. I believed her. I had too. And then I heard the words again, "I'll be right back." And my heart collapsed and I cried quietly, "No God, No. No God, No. No God, No!"
The doctor came in. And my son was gone. Just like that.
Like I said, I need my space when I am overwhelmed. But in that moment, my broken heart took hold over my body and I began to scream, wicked screams from the depth of the soul of a mother who just lost her child. I don't know how long I screamed for but when I walked out of that office, every woman stared at me, speechless, with big tearful eyes. One of the nurses stopped and hugged me. I'll never forget that. My midwife's demeanor changed. I saw the regret and guilt of her assumptions in her eyes. I forgave her instantly, afraid if I didn't that I would never find it in me to do so again.
I spent the next 5 days carrying my son whose heart was no longer beating. I wanted to birth him in the presence of my husband. I needed my husband. I don't recall much about the time between that appointment and getting to the hospital to be induced for delivery. I just remember not wanting to let my baby go. Many thought that was odd, choosing to carry him longer than I had too. I call it love. I loved him so much that I would have carried him my whole life if it was safe to. But it wasn't. I had to endure child birth of the worst kind, the kind where your baby doesn't come out alive.
My birth story is an entirely different story. What I will say is that it was the most beautifully tragic experience of my life. My son Jake Edward was born April 1, 2014 at 8:53p.m, an astonishing 15 inches long and the heaviest 2 lbs. I have ever held. He was perfect in every way. We spent 13 hours holding, kissing, hugging, singing, reading and praying over him before I laid him in a wicker basket and never saw him again until he was handed back to me in a tiny urn. Another piece of my heart severed. Even if I couldn't change the outcome, I would do it all over again. I would do it all over again to be his mother. The past 18 months have been the hardest of my life. To grieve a child in which very few people acknowledge his life is so humbling. It proves how much one person's love can matter. I love him enough to make up for the entire list of people who considered him just a pregnancy and not a person. Even 10 fingers and 10 toes do not seem to count when a child is born breathless. Stillborn, but still born. Still loved. Still mine.
We have had two more first trimester miscarriages since. I don't feel more words are needed to describe the pain and defeat we feel from losing those babies as well. Five babies lost. It still makes me shake my head in disbelief.
And yet we are still fighting. Do I want to give up? Yes, I do. I most certainly do. Every.Single.Day. I want to stop this awful nightmare of losing my babies, my hopes and my dreams.
I don't know what that means but I don't have to. I trust Him. He has carried us through years of indescribable pain and I know He will carry us through anything that comes before us. When I hear Him say, "that's enough child…" then I will stop and I will have peace in knowing it came from Him, my Savior, my Redeemer, my Father.
Until then, we use this pain as our strength to fight. We use these tears as fuel for our next challenge. Whether that be another specialist, another test, another pregnancy, another loss or a breathing baby in our arms…we will serve Him and embrace whatever he lays upon us the best we can. After all, he is taking care of our children until we join them in our forever home. He gave them life, however brief they were. He gave us life. And I know His plans for us are marvelous.
Thank you for allowing me to share a snapshot of our story, of our babies.