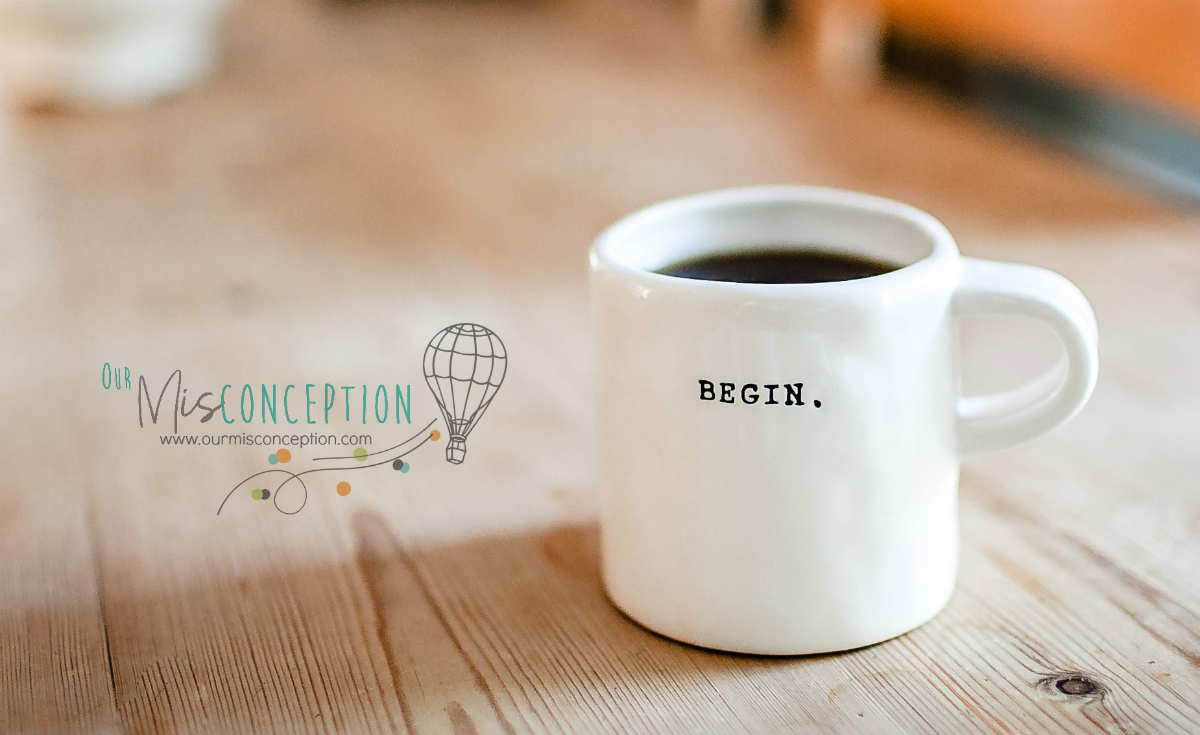 For all of the distraction and compressed schedules of the holiday season, I am left feeling a bit … stuck.
We went big. Said yes to as many events as possible. Especially the ones with the portly fella in red. We continued to say yes to maybe a few too many cups of hot chocolate and relished in watching Jellybean's eyes light up innumerable times. With all of that though, Candace and I really haven't "gone" anywhere and have pushed it off in the "things to address in 2018." And damn, here we are … 2018 and a whole lot of indecision.
Current stats: we have no surrogate, we have 3 beautiful embryos in the wait, and of course, a beautiful Jellybean that is a source of infinite joy. I feel that I am both on the precipice of complete disaster and at the foot of a mountain of endless happiness. That leaves me where, right at the intersection of indecision with the world swirling around me … stuck.
In the upcoming year, Candace and I have so many difficult decisions, necessary changes, and all of the interconnectivity associated with that it can be staggering. So, how do we move forward? I am terrified that every decision I (we) make, every step out of that intersection of indecision, could be a step toward the cliff-side (bad) instead of up the mountain (good, unless exercise isn't really your thing … Candace J).
What is clear though is that a step must be taken.
I feel like we have both had our leg raised, our foot positioned precariously in the air, unsure of where it should be reunited with the ground. If we don't take a step soon, I feel that we will simply fall over … the direction being decided for us … taking us out of the driver's seat.
That cannot happen.
I have come up with a strategy, a simple list of thoughts that I want us to act on as we enter the New Year that I hope will help Candace and I first, simply bring that foot down taking our first step, and second, build our confidence that we are placing that foot down in the right direction. I am not sure how well I will be able to adhere to this strategy, but I am hopeful that we can get some momentum going to make sure that our second step won't take nearly as long as the first.
5 Ways to Leave the Intersection of Indecision…
Identify what you really want to achieve.
This seems like it would be relatively straightforward. I want ____ next year. Well, not so fast sonny! Is your "blank" really what you are after? Are you sure that your, "I want to pay my credit card off" aspirations are really, "I want to not be stressed about my finances." When it comes to family building for Candace and I, what I thought was a clear objective is not. You would think, knee-jerk response, is that finding surrogate would be good/not finding surrogate would be bad. I would think -did think- that too.
BUT, now I am thinking a "bad" outcome is better defined as regretting a decision regarding family building and the "good" outcome is being content with the situation and the decisions that led there. Nebulous, true. Sometimes life is like that.
Determine goals and anti-goals.
Goals are things that would be beneficial and anti-goals (I made that word up) are things that would be detrimental. I am often so focused on what things I should do (goals) to achieve my objective that I completely neglect to consider things I should avoid (anti-goals). By doing both, I am hoping to build confidence that the decisions I am making and actions I am taking are moving me closer to my goals.
Develop a first step and timeline.
Alright, the locker room motivational speech is over (nod to the sports fans reading this post) and now you are ready to storm the field/court. You better have a plan of what your first play will be so you will know where to put your foot down. Notice I didn't say to set a timeline for when to complete each goal. I feel like that will be too much pressure and provide too much opportunity to abandon the goal. For example, let's say a goal was to increase your savings account by $10,000. If that is the only step you develop, it will be very discouraging if you only increased your savings account by $65 after making a lot of changes after some period of time. Who needs that? Nope, make that first step very reasonable/achievable, like identify one way to save $20 a month or something. Either way, put it on paper and assign a date. You can create more steps than the first one, but don't get carried away. The tighter your make your success railroad, the easier it will be for your "real-life train" to be derailed.
Create a metric by which you can judge your success.
How will you know you achieved your first step? How will you know you are ready to create a second step? By identifying a very real/measurable way to determine where you stand regarding your first step, you will know when you can put the ol' "done" fork in it. This is how you can build momentum. By identifying what it will take to achieve your first step, you can determine if it is a feasible first step. If a reasonable metric cannot be identified, maybe you need to change your first step or the timeline to achieve it. Making your steps measurable and achievable is so critical to keeping your "real-life train" on the tracks.
Celebrate any success, reflect on any setback, keep moving.
Our real-lives aren't predictable and neither are yours. As I am writing this, I have absolutely no clue what Candace and I are going to do to "enact" this plan regarding our family building options. I can guarantee that whatever decision we make, we will have setbacks, unforeseen challenges, and outright failures. Whatever decision we make/whatever decisions you make, we must keep moving.
This last year, at least the second half of it, I really feel like I have been stuck, I am ready to stop being stationary and start moving … continue to move. By allowing ourselves to relish in victories and learn from mistakes, we can keep our feet going and ward off the "frozen stride syndrome" that I feel has plagued me for months.
You like-y? For those who want to keep insta-tabs on our regular shenanigans check out @Ourmisconception on Instagram. If you have comments, witty quips to share or need some encouragement feels, drop by our Facebook page