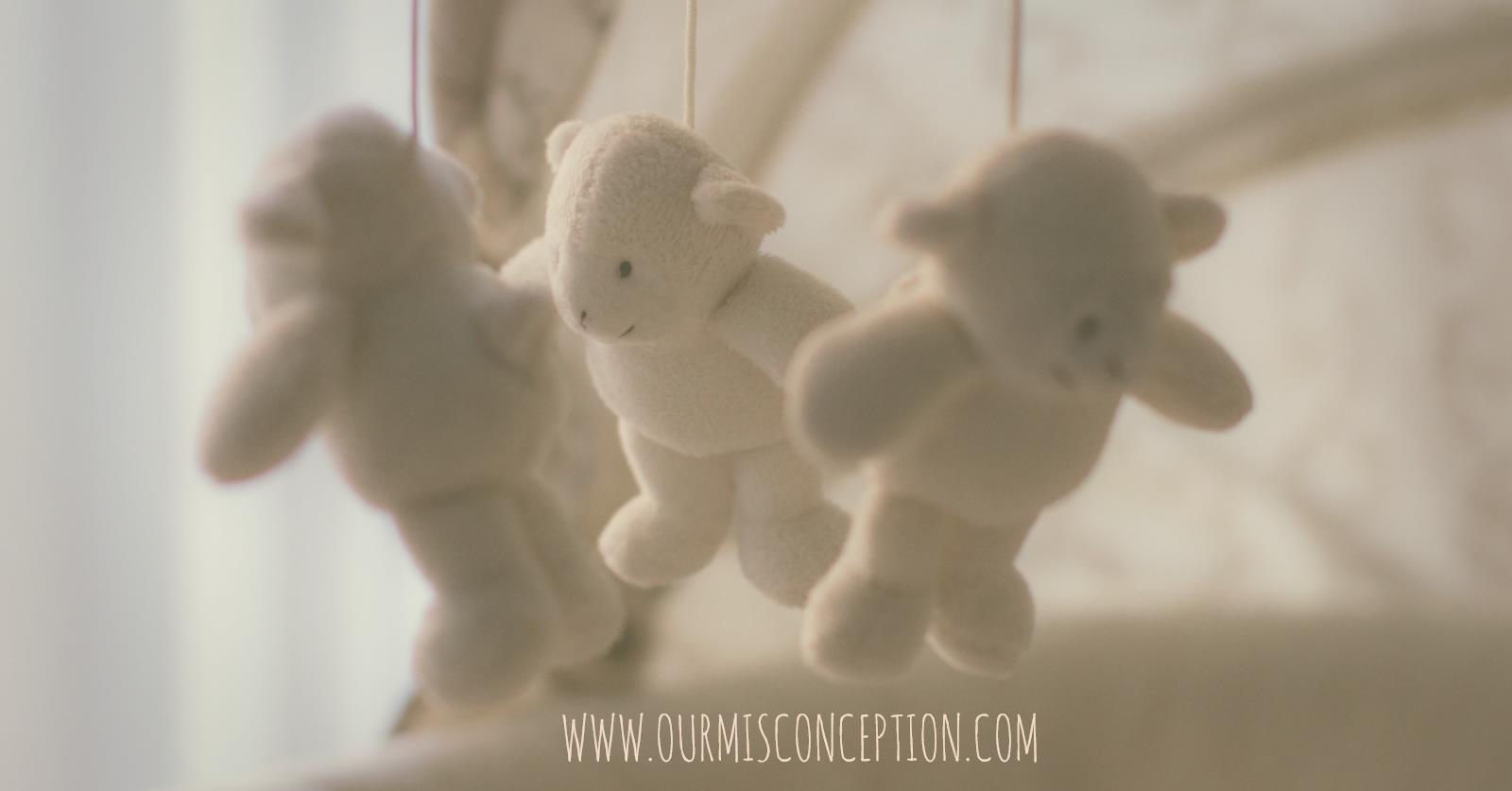 Hi. That's me, in the corner over there feeling a bit ashamed at my inner most dark twisty feels. Trying to come up with something to say, positive, congratulatory or hell how about I just bring up the weather? The problem is I have a swirling underlying sadness trying to surface. I repress it but I know it's still there swirling and waiting for the most unexpected moment to rise up and be that flaming bag of poo on my doorstep.  I call it infertility white noise. I thought it would just go away.
I wasn't that naïve to think that my infertility journey would just disappear once I crossed into the land of parenthood. But damn, I guess I thought those not so great feelings I once had would be smothered, distracted and otherwise occupied by chubby baby legs and 3 am blowouts.
Another thing I found out, I am not alone in this either.
Secondary
It's like the leper of the infertility diagnosis. No love from those trying to conceive #1 and definitely not a whole lotta love from friends and family scratching their head around why you just didn't adopt #1. It's a lonely place. Oh and to hurl a chunk of salt into that old wound, you get the "So when are you going to have another?"  or the ever so classic "you have one, shouldn't you be thankful?"
It's awesome. No really, I love these comments. *eye roll*
Marriage
The hubs is like the Gandhi of support.  He is supportive (or is pretty good at nodding in agreeance) to the broad spectrum of emotions I dump on him. He gets it and most importantly he gets me. But the realness of all of this is he doesn't have the raw feelings still coursing through his veins like I do. He is a dad now. Of course he would love second child, hell, just to have a choice to have one. Sometimes, Chris will come home from work and confide in me that another co-worker of his is expecting and that he didn't expect to feel that sharp jab in the gut.  That infertility white noise again.  The point here is that although the desire is equally there, the emotional exposed nerves are not always equal.
Pregnancy
Having never experienced pregnancy I felt it was best to reach out to someone who is currently in the middle of her pregnancy for her feelings on this matter. Here is what Meghan had to say:
"Once I got pregnant, I thought it was going to be a bed of roses! I would be the happiest pregnant woman alive. But it was quite the opposite, it wasn't until mid-way through my second trimester that I finally felt "comfortable" and that there was hope that I wouldn't lose this baby I had worked so hard to conceive.
I thought my yucky feelings towards other pregnant women would immediately go away but they still linger… I still get jealous of women I know who get pregnant easily. I worry that my own relatives will get pregnant or the ones who already have a child will blink and conceive their second child and there I will be, struggling to conceive baby #2. How terrible is that!? It is a daily choice I have to make to put worries, jealously and bitterness aside and just to be HAPPY in the time of pregnancy that I am currently having the privilege to experience!"
Motherhood
The.Guilt, oh the effing guilt. I am happy for me, sad for the ones who I have left behind, then sad for me because I am right back to staring down the infertility diagnoses that will never leave me. It's a vicious cycle and I want to get off this ride. I also know a few other moms after years of infertility who feel like they have to hide behind the secret door of real motherhood. Although my perspective is a little different, I still get tested, pushed, kicked and bit beyond my limit. Sometimes I have to pray for more patience. Sometimes I rip my husband's head off after he has been traveling for what seemed like an eternity and my sweet sweet surrogacy miracle turned from Gizmo into a Gremlin while he was away. Then the tide rushes back in and a wave of guilt flows over me because when I let myself be real, I am reminded of those who just spent their life savings only to stare down at another negative pregnancy test.
That DAMN Playground
I love these women (most of them that is). They have great fun in their fully occupied mini vans, chatting about how breast is best or how the $900.00 new gizmo they just purchased is a MUST. I can hang in these convos for the most part, but I don't quite fit in. I see things a little different. I can't complain about pregnancy because I will never experience it. I can't add to the conversation about how they had their 3rd oops (and pray I can restrain from a swift throat chop). It's a reminder that my infertility has forever changed my thoughts on parenting, who I am as a woman and what I will never take for granted.
Infertility has changed me as it changes everyone that tangles with it. Right to my core.  I try to view these changes as beneficial, character building, perspective shifting; at the end of the day though, they just suck.  The reach of infertility into every aspect of my life was at one-time staggering and now, is just a point of contention for my psyche.  With so many emotions floating around the topic of a second child, I could easily say, "No!  This is too much.  Clearly I am not ready to be a parent of 2."  Instead, I use this as motivation to overcome what has become the next mental and emotional aspect on our journey to our dream family.  Doing this, I can shrink this problem and these new challenges from mountain-sized, to hurdle-sized … and I just put on my infertility running shoes.
As masochistic as it sounds. I wouldn't change a thing. These thoughts are a part of it. They are a reminder that nothing is stronger than human will. I have accepted the white noises in my life, embraced the sounds of my child and dreamt of the maybe, one day, beautifully distracting sounds of a second child.