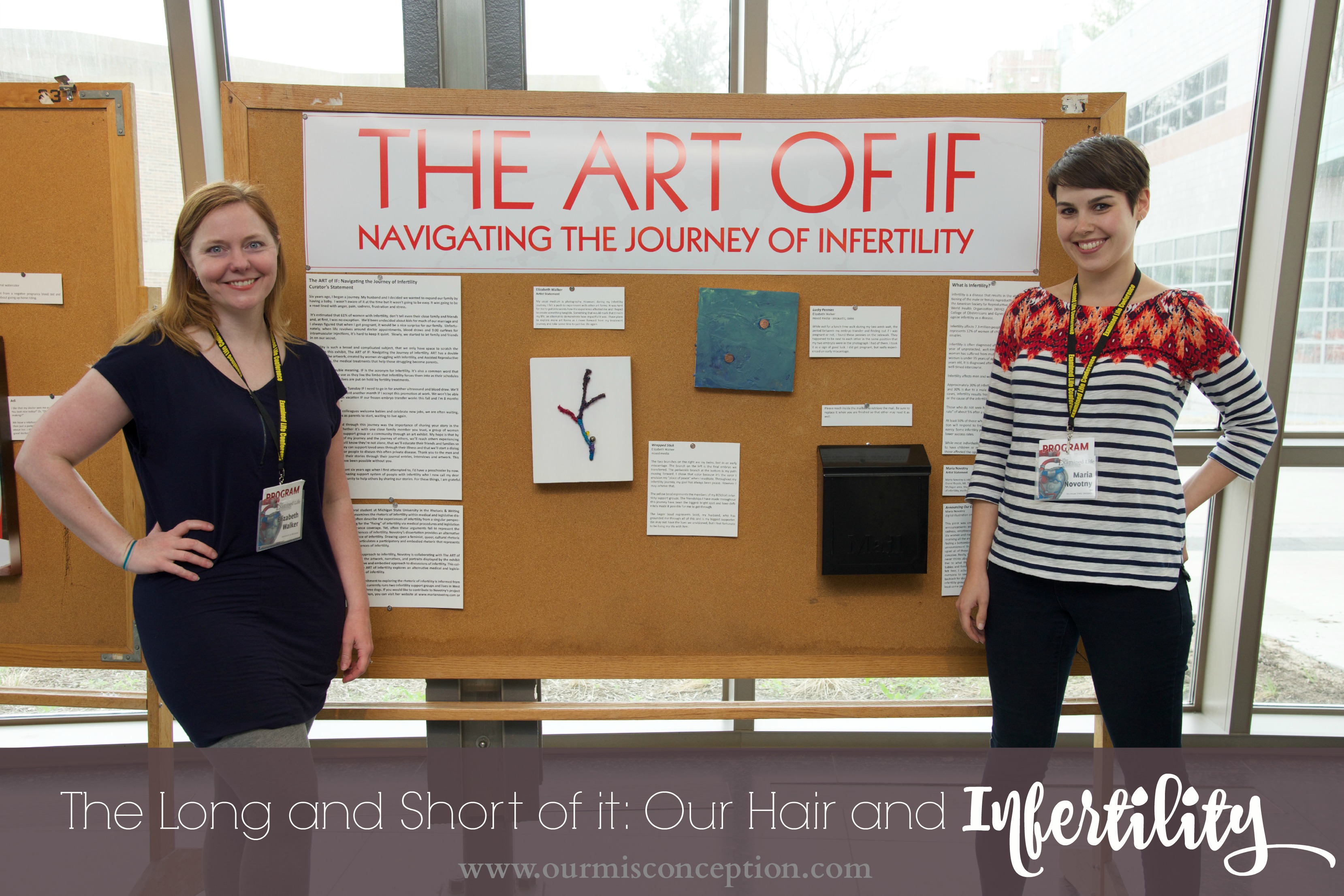 Tis the season for dried out turkey, awkward family questions and reflecting on all of the things you are thankful for… even the unexpected ones. Last year I am pretty sure I made a few folks angry with a post about why I was thankful for my infertility. Sorry for those who hated it, but not sorry-ish because my feelings are still the same on that front.  Although my disease has uprooted, devastated and changed my life indefinitely, I am thankful for so many things that has happened over the past few years in this looooooooooooong wait to parenthood. One of which is the people I have met along the way. It is certainly no secret that I am very active in advocating for pro-family building legislation and affordable access for all of those who want to have a family. I feel that you can take your emotional bruises and do nothing or you can turn them into something bigger, more impactful, something that will change lives. It is the people who change lives that keep me fighting the good fight.
Enter in Elizabeth Walker and Maria Novotny.
When they are not walking the endless marble hallways of Capital Hill alongside me for Advocacy Day, they are leading infertility support groups and even more amazing traveling around the country spreading awareness and all of the raw emotions that is left in the rubble of infertility through, The ART of Infertility.
They are the She-ros of the IF community and they are sharing their struggle through Art and creativity.  Below are two separate, and very emotional  stories with one commonality; how the inward  infertility struggle and some of life's painful moments has led them to redefined themselves, their mission and their outward reflection.
Elizabeth
The phone rang. My husband, Scott, was on the other end. "Shelley says she's dying," he said of his sister.
It was Halloween and I was standing in my own sister's kitchen, 1000 miles away from my home in Michigan. Shelley had been dealing with a mixed bag of ailments over the past several months. However, none of them were severe enough to warrant such a statement. Dying? This was just Shelley being overly dramatic. Besides, her best friend had died breast cancer about a year before. What were the chances of best friends both getting sick and dying in their thirties? It wouldn't happen. I told him to try not to worry and that we'd sort it out when I got home.
November brought a series of doctor appointments for what was determined to be a bad bladder infection. Since Shelley was recently divorced and shared 50/50 custody of her three young daughters with her ex-husband, he dropped them off at our house for the weekends. We'd break out the art supplies and, on warm enough days, build "bubble castles" in the grass in the back yard. As the month progressed, Shelley's condition worsened.
On December 2nd, the day after Shelley's 40th birthday, my mother-in-law found her nearly unresponsive at home. She called Scott, who rushed over to care for the youngest of the girls, Chaelie, who had just turned four. I don't remember many details about that day but I remember that Scott and Chae watched the movie, "Up." I also remember the feeling of nausea that rushed over me when I heard the diagnosis. Multi-system organ failure from septic shock. I nearly threw up.
The next 48 hours were crucial. If Shelley survived, the hospitalist told us it would be a marathon, not a sprint, to recovery. He cautioned that we should keep that in mind and do our best to conserve our resources. Since the girls' dad worked midnights, arrangements were made for them to stay with us on Shelley's custody days. We went from a household of two with two cats, to one of five, plus our cats and Shelley's dog, overnight.
Suddenly we were balancing full time jobs, trips to the hospital, play-dates and homework. We had to remember which day of the week to send Carys, six, to school with her snow pants for sledding day at recess, and which to send money with McKenzie, nine, so she could buy pencil cases and fruit scented erasers from the school store. The girls were with us 3 days or 4 days a week. It wasn't long before it didn't feel like we were babysitting anymore. It felt like we were a family.
Miraculously, Shelley's organs rebounded. She was still on dialysis, but she was released from the hospital in time for Christmas. On Christmas Eve, I dressed the girls in red velvet and satin dresses and wrestled them into white tights, sliding black patent leather shoes on their feet. We made a trip to the grocery store, where Chae proclaimed the number of yogurt choices "a miracle." In the check out aisle, Carys asked if she could get her ears pierced. I told her that was the kind of decision that aunts didn't make, knowing that, if she were my daughter, we'd be stopping at Claire's Accessories on the way home.
About two weeks later, Shelley came off dialysis and it was determined that the girls would move back home with her after their next stay with dad. That move back home never came. In fact, the girls never saw their mom again. She went into cardiac arrest on January 5th. The paramedics were able to bring her back but she spent the next 10 days in a vegetative state before succumbing to a second cardiac event. The day they learned their mom died, the girls' dad told them they'd be moving to Minnesota. We were completely and utterly devastated. Not only had we lost Shelley, we'd be losing her girls too.
While the circumstances were horrible, parenting my nieces for the four and a half months before they moved was one of the best experiences of my life. It wasn't just the fun stuff that made such an impact on me, but being the one to comfort after nightmares, stress over fevers, and clean up when the stomach flu ravaged the house. I relished every moment, especially because, after nearly a year of trying to conceive, I was starting to worry about whether we'd have children living in the house again. What if this was the only time I'd be a mom?
Spring came. With the girls 600 miles away, the house was quiet again. In my fantasy world, their dad decided they could live with us. By fall, we had an official infertility diagnosis and, not long after that, moved into the world of semen analyses, vaginal ultrasounds, and Clomid with timed intercourse. Scott and I agreed then, and still do now, that if the girls had been ours to keep, there would have been no need for treatment because our family would have been complete. I think that made the early months living with infertility so much harder. I was deep in grief and, not knowing that we were struggling with infertility, was advised that having a baby of my own would make things better. As if having a baby were easy and my precious girls were replaceable. It wasn't. They weren't.
In both a response to my deep sadness, and as a way to remember and honor my sister-in-law, who had shaved her head in support of her best friend when she went through chemo, I shaved mine. I had been growing it out to donate and it had reached the middle of my back. Everything I'd been through had changed me so much on the inside. I needed to have some outward way of showing I was no longer the same. That I was different than before. Before Shelley got sick, before the girls left, before infertility. I went to work one day and, knowing Scott loved my hair when it was long, called him asking if he'd freak out if I came home without any. It was more of a courtesy call. I'd already made up my mind. Still, I was worried. I needed my husband to be attracted to me. We were trying to make a baby. We needed to have sex. What would baldness do for my femininity, which was already bruised by an infertility diagnosis?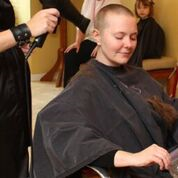 It's been just over 5 years since I shaved my head. My hair is once again down to the middle of my back. I was mom again, to twins, before an early miscarriage. And, again, I felt a need for some tangible sign of what I was going through. Which is why I started creating art around my disease, and how ART of Infertility was born. The girls are 10, 12, and 15 now. We usually get them for a month in the summer and see them at Christmas and for their birthdays. I wish they had their mom, but because they don't, I've had the honor and privilege of doing some of the things that moms do. Things like buying first bras, making sure they have a dress for the homecoming dance, and doing their hair for family weddings. I don't know where my infertility journey will ultimately take me, or how many hair styles of my own I'll have along the way, but I do know the importance of finding ways to mark the effect it has on me as I go along. In order to cope, as a way of having a historical record, and as a way to raise awareness.
It used to make me sad thinking that my only chance to parent a child in my home was that time they lived with us. Now, I'm grateful that, no matter what the future holds, I've had that experience. That I've been the one to send them off to brush their teeth, to wipe away the tears when they feel sad or afraid, to have been greeted at the door with smiles and snuggles upon returning home from work. Grateful to have been a mother for a time.
Maria
To be honest, I've been struggling to figure out how to begin this blog post. When Elizabeth and I were asked to write for Our Misconception, the two of us were thrilled and immediately took up the invitation. 6 months later I find myself still struggling with figuring out what to say. Reflecting on why this may be, I run my hands down the nape of my neck through my pixie cut styled hair. This process of running my hands through my hair reminds me of where I began with my infertility journey and where I've ended up. Through it all, my hair has served as this physical marking of not only my infertility journey but of who I've become as a result of dealing with infertility.
It was October 17, 2013 when I walked into an Aveda salon and bravely asked a student in-training to cut off my shoulder length hair, asking her to shape my fine amber hair into a pixie. "Are you sure that you want to do this," the student as well as the instructor asked. "Couldn't be more sure," I snapped back. "Will your husband mind if you cut it off?" they proceeded to inquire. "He'll be fine. It will be fine," I replied. As I sat in the chair watching the hair gather around the floor of the chair, flashes of how I came to this moment invaded my thoughts.
In December 2010, my husband Kevin and I moved to Michigan newly married and already trying to start our family. We were both 24 – young and eager to have a family as soon as possible. The two of us are both oldest children and come from large Catholic families – which has influenced our level of preparation. We are always prepared and planned. I think a lot of this is because we are the oldest and always felt a great deal of responsibility for our family. Given our tendency to always be prepared, we bought a two-bed room house – eager to turn one of the rooms into a nursery.
Yet, as the months of TTC turned into over a year of TTC, we began to realize something wasn't quite right. Hesitantly, we proceeded to find an OBGYN in our new city and eventually were recommended to the local fertility clinic. We were 25 at this point – young, nervous, confused and angry that we were even put in the position of having to consult with a specialist. When the two of us walked out of the fertility clinic, we looked at each other and said – let's just wait. We both shared the rationale that we were still young, that perhaps we just needed a bit more time, that even if we still couldn't get pregnant we still had some time on our side.
Nearly 5 years later – we are still waiting. We never started treatment. We never got pregnant. But we did – begin a local RESOLVE support group. We did both begin and finish graduate programs. We did adopt 3 puppies into our family. We did sell that house that contained so many hopes of having a family and memories of that family never coming into being. Today as I realize this is my last year before I turn 30 – the time that I gave myself to wait – to think through my options of possibly becoming miracously pregnant have eroded. I'm not too sure when that bubble burst – but it did.
I share all of this with you readers because I have traveled through this infertility journey with little visible scars to represent the pain, sadness, and isolation I have felt. While those who choose treatment have their well-earned "battle scars" from shots and injection of hormones – I have nothing akin. But I have my hair.
When I cut my hair, it was a deliberate decision. I wanted to mark my body and the emotional journey I had gone through with my infertility. I wanted to quite literally make people rethink me.
Whether you do treatment or not; whether you are successful with building a family or not; infertility changes you to the core.
I needed to physically mark and make visible the person I had now become with my infertility. I needed to take charge of my body; instead of waiting for my body to do "what it was suppose to do."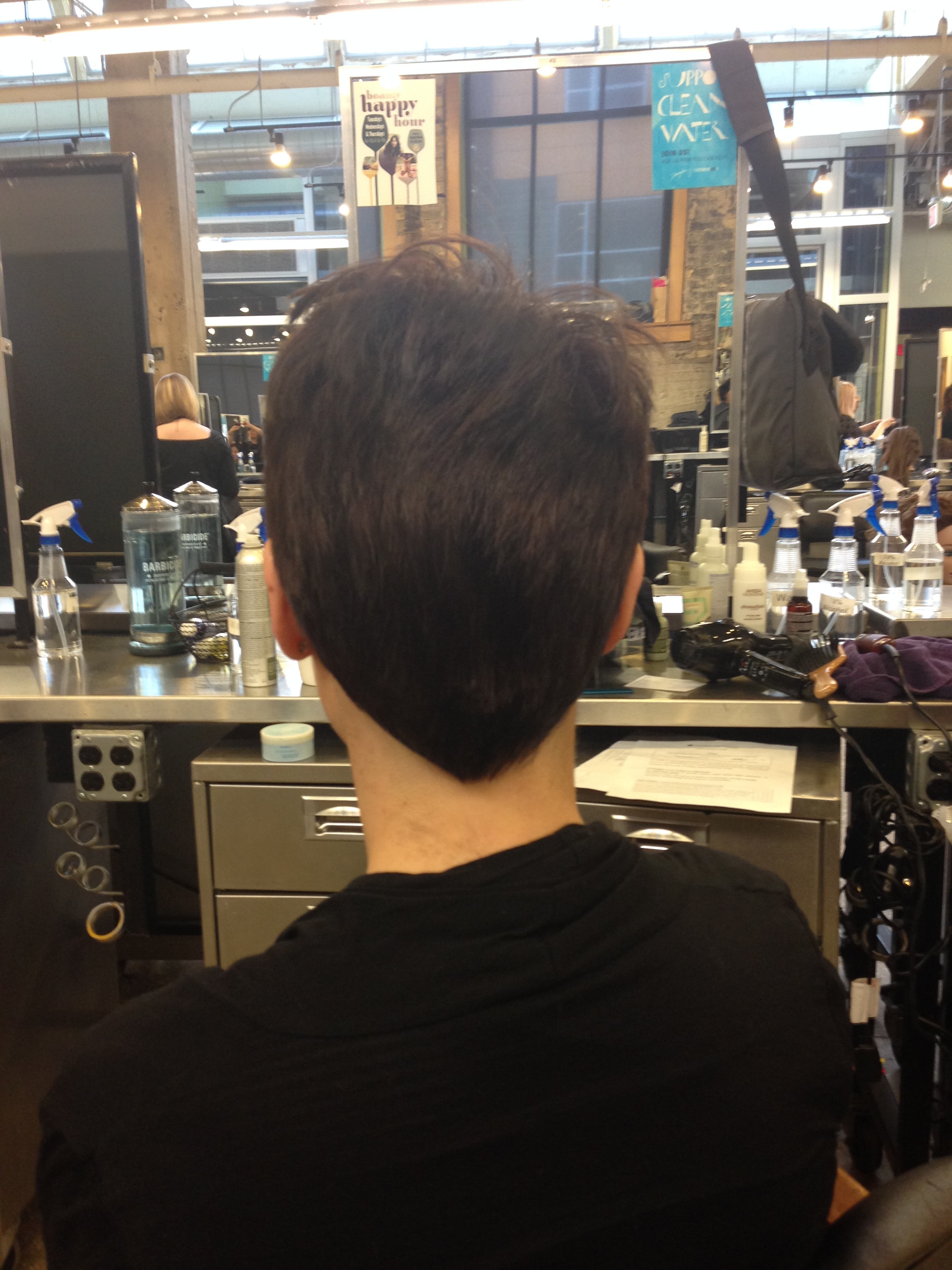 And this is how and why I came to cutting off my hair and continue to have it short. The truth is – infertility has made me into a different person. While in the past, I enjoyed holding infants – smelling their newborn-ness and taking in their cooing – I today have anxiety holding a child. I am wary of the memories and sense of loss that it may evoke. To the average person, having short hair doesn't tell this story – but it makes me feel that I have embraced and no longer hide my personal transformation.
So much of what Elizabeth and I do with The ART of Infertility is about making visible the everyday struggles and realities we all deal with when encountering infertility. The idea of making our journeys visible – through art, writing and even our bodies is essential to raising infertility awareness. Making visible what often goes unseen can be scary and uncomfortable, but I encourage all of you to think of ways you can make your journey visible as a step that can aid more educated conversations about infertility as well as better insurance coverage. Today I happily embrace my short hair, reminding me of the many surprising ways infertility has marked my body and made me actually – I'm going to say it – a better person. I try to be less assuming in my remarks about women's bodies, ideas of what is a family, and what should make a person happy. I attribute infertility for this – I am a better listener, a more reflective thinker, and most of all grateful for the woman it has transformed me to be.
If you would like to contact, participate or sponsor The ART of Infertility, you can reach them through their website here.