You reached out for my hand.
9 years ago we found out you had a brain tumor. You reached out for my hand as you were getting ready to be wheeled back to the OR for your first craniotomy. I stood there watching the doors swing close and my heart sank to the floor. Until that point, I tried everything in my being not to cry, not to show you how scared I was, I chalked it up as weakness and at that time I needed to be strong for you so you could fight this battle.
In that moment a typhoon of emotions hit me and as I paced the halls of the hospital waiting room the clock would drag on minute after minute, hour after hour, with each tick of the second hand adding to my concern of future uncertainly. Would that be the last image I would ever remember of you? Would you remember me after the surgery? Would I be a widow?
Hours later, I am uncertain how long I paced those halls, but I remember your nero-surgeon grabbing me and rushing me back to see you. As I walked in the ICU your head was bound and you had tubes and machines everywhere. WOULD YOU REMEMBER ME? I asked myself countless times as I approached the bed. I'm not sure what I said to you and I know you did not speak but the most powerful thing in our marriage at the time happened.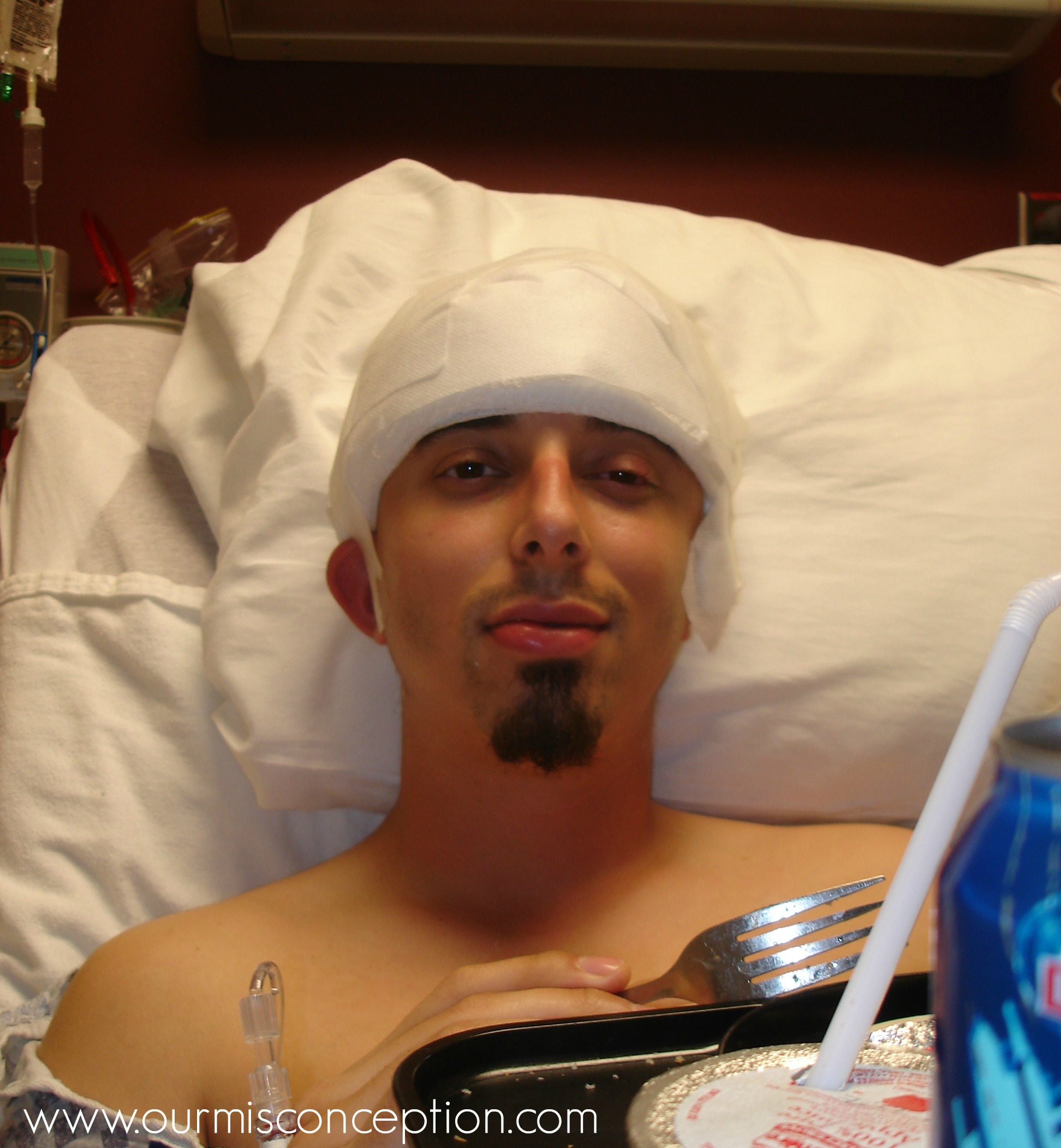 You reached out for my hand.
It was during this scary time, still newlyweds, that I vowed when we came out of this storm we would immediately start trying to have family. I walked that line too closely of almost losing you. Selfishly, I thought if something happened I wanted a piece of you, your legacy to carry on. I wanted a family. More so, it was clear, tomorrow is a gift and I would not ever squander a day again. Little did I know we would have more ICU visits and another craniotomy. We would also fight a different fight to desperately try for a family.
You reached out for my hand.
When I had my very first IVF. I remember watching our perfect embryos on the overhead screen before we transferred them. We prayed over them as we waited the long two weeks before I would find out that it failed. I was so hopeful, so excited, and full of grandiose plans of wonderment, like if it would be a boy or a girl or both? It is weird though. The first IVF failure was unbelievably hard but for me however, our last IVF that would happen years later, when we permanently closed the door on reproductive assistance was numbingly devastating. As a barren woman, I failed myself. And as a wife, I felt like I had failed you.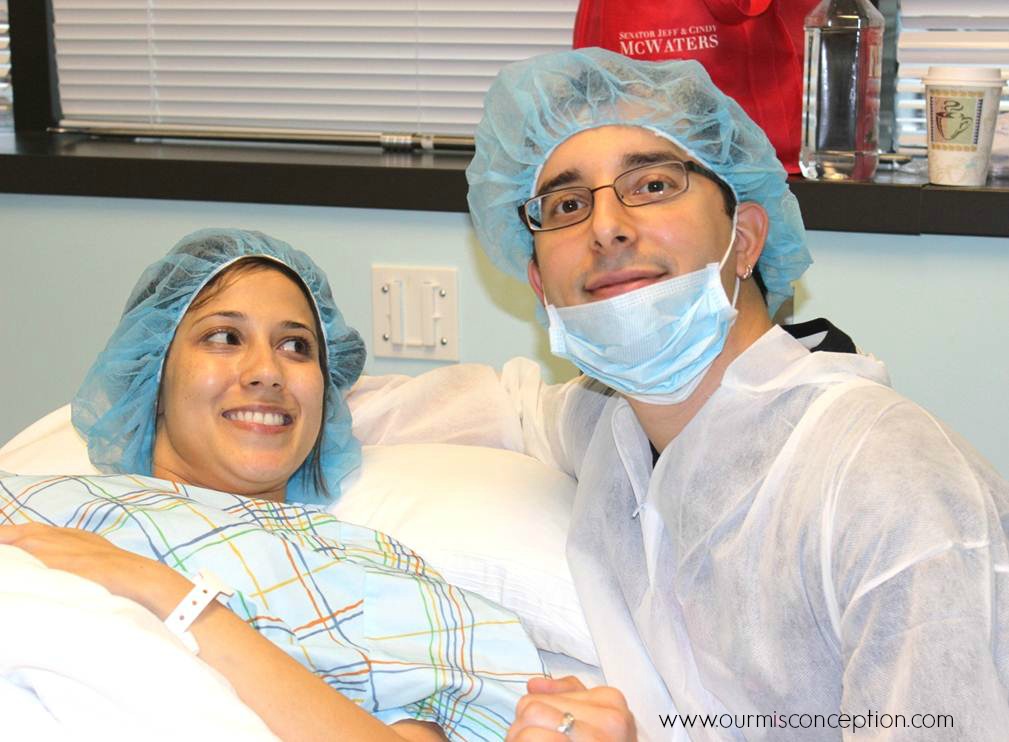 Months later, after I came to from my hysterectomy, you were there. The threat of uterine cancer was gone and so was any future chance of me carrying our child. Yet you stood by me. But then, like a sudden gust of wind that changes the direction on a sail, so did our future.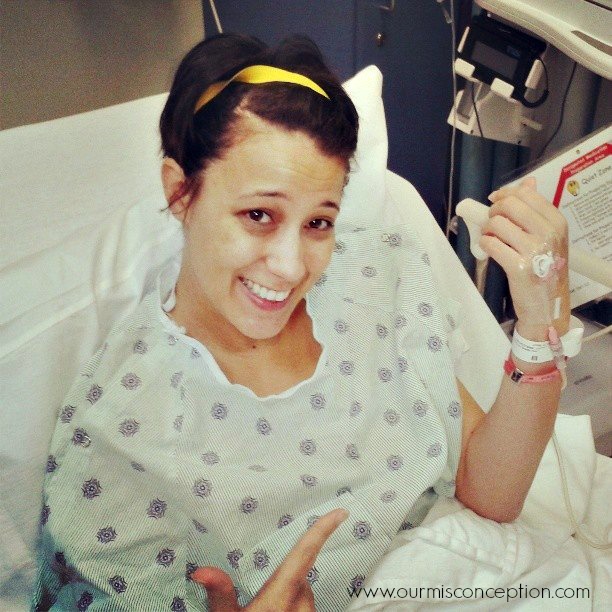 You reached out for my hand.
When we saw the heartbeat for the first time as it fluttered across the screen. This time on the other side of the stirrups standing next to our gestational carrier (wonder-surro), who would carry all of our hopes, dreams, and prayers for the next 9 months. I remember just being in utter disbelief and wondering if this was even real? I felt your hand close around mine and knew I was not alone in all of my fears, excitement and worry.
I remember checking into the hospital with our bags. Car seat in place, nursery ready, and nervous about what the future would hold for us. You stood next to our gestational carrier's bed staring at the fetal monitors assuring me that everything would be fine and wondering what time our little Jellybean would arrive. We waited well over 16 hours and in an instant we watched nurses pour into the room and break down the bed into a birthing table. In a matter of minutes, you became a father.
You reached out for HER hand.
The delivery room nurses were still checking vitals, cleaning and bundling her up when we started counting fingers and toes, intoxicated by overwhelming joy. Her tiny little fingers wrapped around yours and I knew then it will always be that way.
Over the past year, I have watched you fall in love with someone else. It has been the most beautiful love story I have ever witnessed. Many Father's Days had previously came and passed and yet you stayed hopeful, even when all hope seemed to abandon us. So now, I reflect on the storms we have endured, so that you could celebrate your very first Father's Day, not as a hopeful father but as a father who survived infertility. Your perseverance, your hands that reached out and what you embody as a man, is what has enabled you to hear those words, "da-da".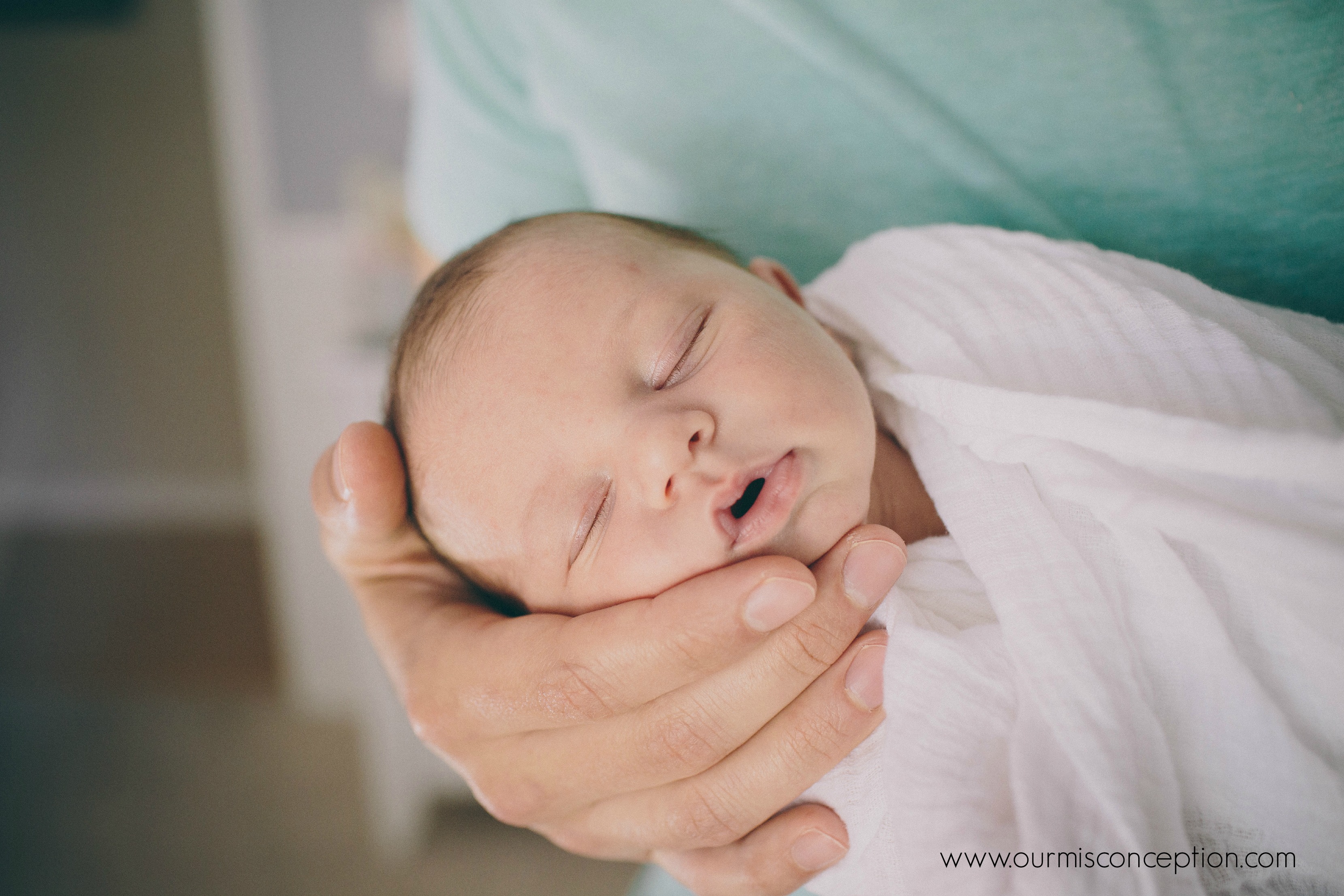 We reach out our hands to you, the hopeful fathers.
In these times, the Father's Days that come and go with the un-pitter-patter of feet, that seem like unattainable events. I understand the sharp gutting pain of the woman who questions month after month, if she will ever provide their husband with a child. Or that man, who feels like he has failed his wife as he walks away from the depository shrouded in doubt of being able to find any viable sperm cells. And those hopeful father's out there who are holding their wife as she stares at a negative pregnancy sign. Yet again. I understand. So for you hopeful fathers out there, Happy Father's Day. Today, we honor your grit, your hands you have reached out to your wives and your future that you will have resolution in your journey.