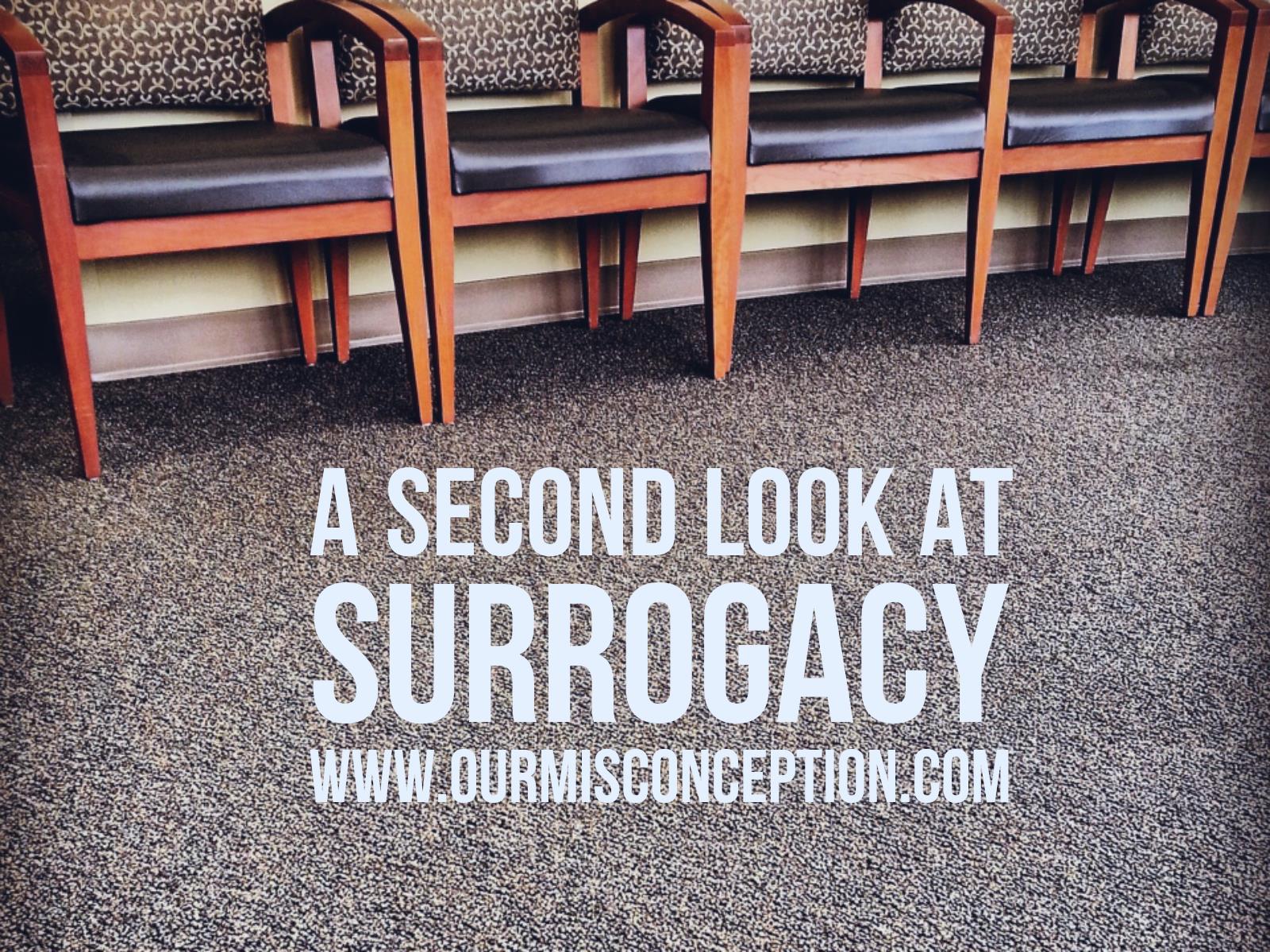 Here We Go Again … Maybe? Kinda? Still thinking on it?
(Chris) Yep, it is official. Candace and I are insane! We are seriously considering wading back into the waters of surrogacy to extend our family from a party of 3 to a party of 4+. Now, adoption is not off the table, that appointment is next. BUT what we know is maybe it is the drinking water, maybe it is the fact that our little Jellybean isn't getting any littler, maybe it is the fact that we talked about what family we wanted 12 years ago and the number we "agreed" on at the time was 4. Ahhh, ignorance can truly be blissful. When we had that discussion 12 years ago, we didn't think we would have to work 7 years for mini #1. Actually, the discussion was something along the lines of:
"How many kids do you want?"
"2 or so"
"Cool, me to. When do you want them?"
"NOT NOW!"
"Okay, good. Me either."
Maybe we should have started then. At least then, we wouldn't be approaching a maternally-irreversible condition of progressively worsening egg quality and a paternally-irreversible condition of me falling apart (anyone else in their latter 30s in physical therapy from an incident with golf clubs?). Either way, life has progressed, time has moved forward, my hair has migrated from my head to my ears, and here we are: we have one amazing miracle baby and we walked through the doorway of our RE (Reproductive Endocrinologist) prepared to asked questions about the feasibility of miracle baby #2.
The first feeling I had … this is hallowed ground. Really. I felt this sense that the ground I was on, the facility I was in, the rooms we inhabited so many times before, all had a since of sanctity to them. It was in these rooms, sitting in these chairs, waiting in these waiting rooms that the steps transpired that led to our miracle Jellybean. I can tell you with no uncertainty that this was a truly novel feeling. Every other time I went there, I felt my wallet sigh with a guttural sorrow, I felt my e-mail inbox explode from all of the work I missed, I felt the desperation in Candace and I grow exponentially. This time though, I felt revenant. This was the Vatican of our family building success, the Mecca of our appreciation for everyone that made this happen for us, the nexus of our dreams being realized. And that, when you stop to digest it, is something that you rarely get the opportunity to appreciate in such a tangible sense.
We walked back through the doorway. The doorway that we were certain we would never be able to walk through again with this agenda. We have no idea how exactly we will realize another surrogacy, we don't even know if we will be able to attempt another surrogacy. For that, we will rely on our faith in God to connect us according to his will. Nonetheless … we got some key questions answered. First, it is not out of the question for us to go down this road again. Second, we have a bajillion tests to do on both Candace and I to see if we are still in our biology-providing prime. Third, there are many changes to how our clinic does their typical IVF as a result of advancing the state-of-the-art, all for the better, which was very encouraging for us. As we go back into the unknown abyss, we will be sure to share with everyone what we are experiencing. Candace will share a little more about the he-said, she-said piece of the blog in an upcoming post. In the meantime, if possible, send a little shout out heavenward and ask the big G-man for direction, resilience, and courage for us. If we learned anything from our first surrogacy, it is this: once you and your surro-family decide to get on the ride, you all will be taken to places and experience things you weren't aware of when you started.
Hey there looking for a little more than just a blog post here and there? Or do you have endless questions, comments or witty quips? Email us anytime or stop by our Facebook page  to say Hiya or for some  #IF encouragement.