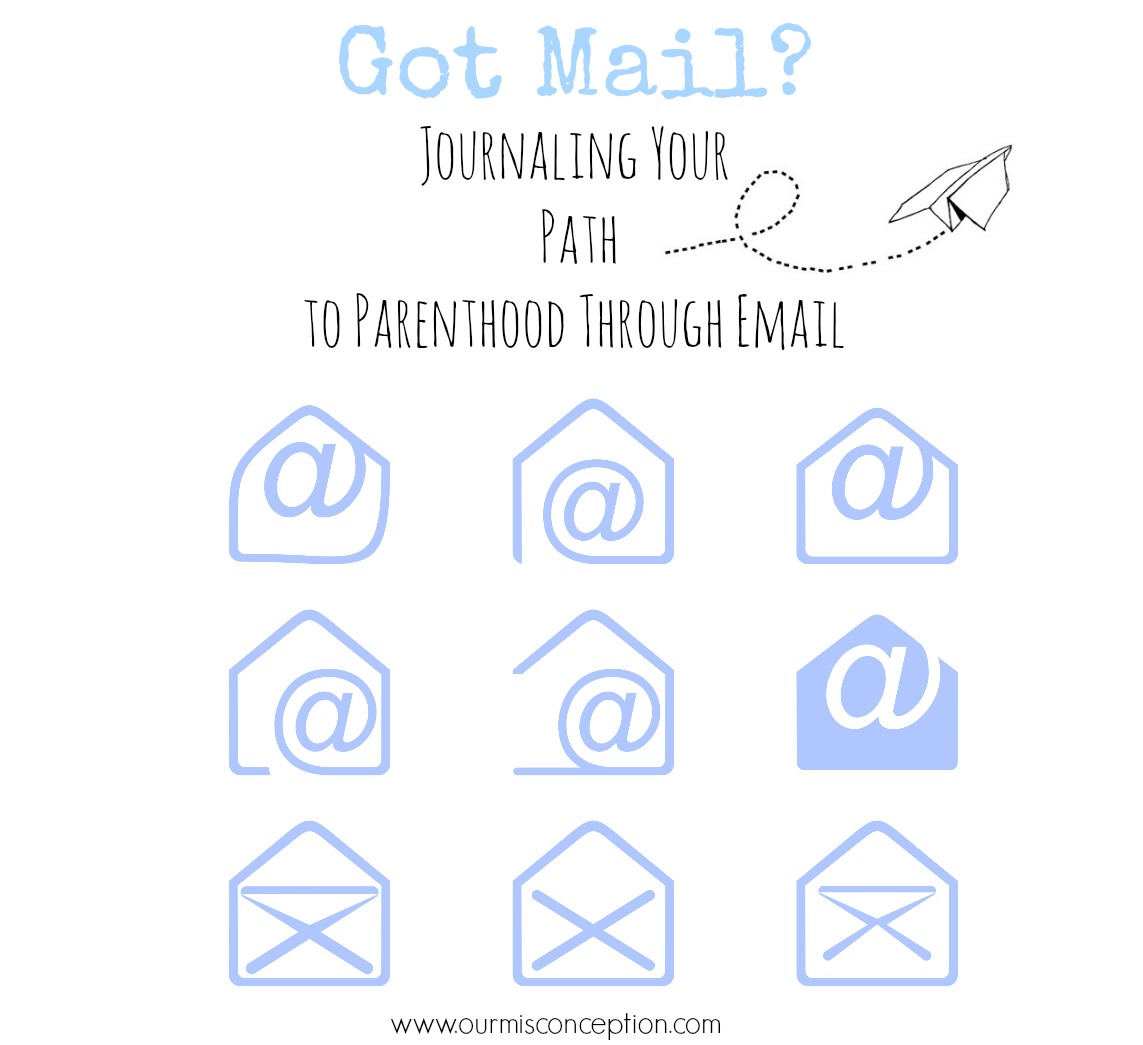 Chris:  We are in the technology age.  What does that mean?  Well, for Candace and I, it means that we are getting more and more lost about what our computers are doing and are completely in the dark about how to make sure they keep doing it.  It also means that we an unprecedented ability to capture moments, record events, and really, chronicle our every moment.  So, what do a couple of not-so-tech-savvy individuals like ourselves do to harness this torrent of electrons?  We decided to do something a little different, we email Jellybean.  Yep, instead of trying to keep up with a tangible, hold in your hands, baby book; we have been e-mailing our little Jellybean.  Really it is kind of great.  We can take a picture of something funny or cute she is doing and BAM- e-mail her with a quick quip about what was going on in the picture.  It also makes it easy to chronicle firsts for her: like the first time she had a blowout, or the first time she farted in church, or the first time she threw up on someone other than us.  Yes the world is our oyster and we have been harvesting these electronic pearls for Jellybean to read when she is older.
In all actuality, we started writing to Jellybean before she was born.  We told her what we thought she was going to look like, who's facial features we thought she would have, and how hard it was to put her crib together.  In retrospect, I would be interested to see how our e-mail conversation with Jellybean would have been if we started writing e-mails to her even before our wonder-surro was pregnant.  What if we started writing to her after the first IUI?  I think we could have captured so much of what we were feeling, how we were staying motivated, and what our hopes and aspirations were about our at-the-time unforeseeable family.  OK, so this is basically electronic journaling, but definitely anyone with a "Y" chromosome would not do such a thing.  E-mailing your future child though, that is downright sweet of a man to do.  Right?
Although we do not e-mail Jellybean enough, and we have missed e-mailing her on several occasions, and I am behind relative to Candace on e-mailing her, I am excited to be there at the kitchen table the first time we show Jellybean this list of e-mails that we have been sending her through the years.
Candace: I wanted to feel more emotionally connected to the pregnancy  when our GS (wonder-surro) was carrying Jellybean. Sure, I was as emotionally connected as one could be. It is hard to describe but it was a "hope" connect. After such a long road building up to that point, I had constructed a mighty tall, damn near impenetrable, brick wall. Could I really become a mother in 9 months after years of single lines and no's? Then, as time passed during the surrogacy pregnancy, I would see the first heart beat and a brick would fall. We would make it to the second trimester, and a few more bricks would come tumbling down. Every milestone that would pass, I would allow myself to start dismantling this wall of emotional protection I had encompassed around my fragile psyche.
My hope connect grew stronger with the realization that this was really happening and it grew into more of a reality. What was also my reality was my child, although in my prayers and in my hopes was miles away growing in another womb, a very compassionate, selfless one. I felt helpless with grasping at a way I could bond with my unborn child during the pregnancy past the hope connect. That is when I started writing my unborn daughter. I created an email address and began talking to her, even before I knew what kind of down stairs bits he/she would have.  I would send her pictures of Chris assembling her crib or talk to her about the silly things she did when our wonder-surro carried her.  For example, our GS loved Chic-fila chicken biscuits with grape jelly. We discovered on days I would bring her one prior to an appointment we would have an ultra-sound, and Jellybean would show off her epic dance moves. Although, uncomfortable for our GS, it was quite a show and entertaining for all of us spectating the ultra-sound.
These were the stories I would write. Mostly, I would also share that she is so loved and wanted by so many despite not even taking a breath of air yet. These emails allowed an opportunity to share this amazing experience with her. It also created a permanent door that is always open for parent child communication for future years to come.
Wherever you are in your journey, think about starting an email. Write to your star that you wish on at night. Write to your angel baby. And for those parents-to-be and new parents, capture these memories and feelings with your child. Because those moments, they go by fast, too fast.
OK C & C, this sounds great but what should I write about?
If you are in need of some ideas on what to write about below is a list that should help get you started:
Pre-Baby
Songs that give you hope and comfort
Things that you do and how that event will be different when a child comes into the picture
How your future one-day baby is already loved
Send a picture of the embryo transfer/adoption letter
What the wait to be a parent is like
Baby on the way
How you felt when you found out you were going to be parents
Pregnancy/GS or BM cravings
Trimester milestones and Ultra sound pictures
Nursery Preparation
Baby Shower pictures
Preparing for the hospital
Post-Baby
How you felt after seeing/meeting your miracle for the first time
Firsts -smiles, visits, foods, events etc.
Milestone summaries
Events/Holidays
Sappy moments that you never want to let go of
Things that entertain you as the parent at their expense (future blackmail)