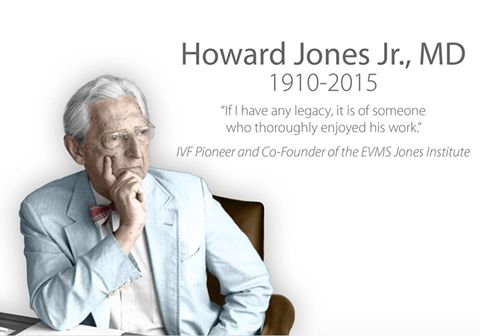 Candace-As we walked down the long hall of the iconic Jones Institute for Reproductive Medicine, we paused to look at the memorabilia encased prior to entering into the lobby. In that case, there were news articles and relics from the first successful IVF in the US. Staring back at you as you walk into the lobby area are large painted portraits of Dr. Howard Jones and his wife Georgeanna.
I remember sitting in the waiting room for the first time. We were scared of what to expect, the news we would hear, the tests that would be carried out. I began to feel anxious, (which is so not me!) but mostly I was heartbroken because I was THERE. I was supposed to conceive like every other "normal" woman did, so I thought. With Chris holding my hand tightly, we walked back to meet our RE for the first time.
As skeptical as we were at first for needing to seek fertility treatment, we put our fate into the hands of our Reproductive Endocrinologist. Maybe it was also that same fate, that the first successful and cutting edge fertility clinic was a 15 minute drive from our house. Either way, our lives changed that day forever.
We realized that we were diagnosed with the disease of infertility and became part of the 1 in 8 statistic.
Throughout the many years we were patients at the Jones Institute, I would see this iconic man entering or leaving the clinic from time to time. It is almost like being star struck. This was "THE" Dr. Jones, still working, still researching, still committed to couples like US, like YOU, like the future generations that will be impacted by this disease. I wanted to say something to him. But the words could never come out. "Thank you" just didn't seem enough. They achieved what was perceived as impossible and they ingrained that mindset into their staff. Because when I look at my daughter that is a "Jones baby," an impossible dream was answered because of him and the unmatched staff that we call our family.
Here is the thing, we walked freely into that clinic. We were offered multiple options on treatment. Most importantly, IVF was one of our options. Now, let's flash back to Norfolk, VA 1979. There were picket lines outside of the clinic which met the fragile couples and doctors entering and exiting in fanatical opposition. There were also public hearings who fervently wanted to prevent IVF from becoming an option. Despite the social resistance, Dr. Jones and his wife fought passionately against it. They fought for us.
For those who think that your situation is impossible, please remember Dr. Jones and his wife who made the impossible, possible for thousands of couples.
Chris- Do you know that your cell phone probably has more technology in it than the first vehicle that carried astronauts to the Moon? And yet, the researchers that were involved with these early days of space exploration were certainly among the brightest and most educated people in America. These pioneers contributed so much to many of the present day amenities, yet their mark, their influence, is indiscernible. That is what put Dr. Jones and his wife, also Dr. Jones into a whole different category of amazing researchers, their impact on societal benefit. If you are unfamiliar with who I am talking about, I am referring to Dr. Howard Jones who, with his wife, were responsible, in the United States, for the successful transfer of an embryo fertilized through IVF and the subsequent delivery of the first IVF-conceived child, Elizabeth Jordan Carr. (Who Candace got to meet at RESOLVE's Night of Hope last November)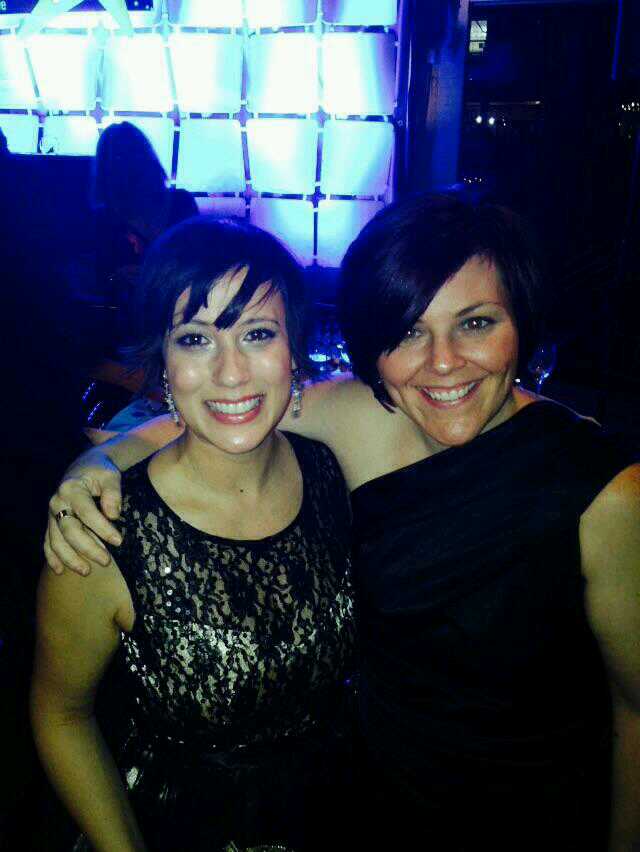 Dr. Howard Jones passed away on July 31st, 2015 at the age of 104. His wife passed away in March of 2005. Although we only got to see Dr. Jones in passing on a few occasions while we were at the Jones Institute, the mark he and his wife left on the institute, on the science, and on so many families was palpable. Here is a man, a couple, who dedicated a good portion of their lives to finding solutions to unsolvable problems. Have you ever tried to figure out what exactly the nature of your charges are on your cell phone bill? Believe me, it is an excruciating exercise in futility. That is what the Dr. Jones' team dealt with on the reg! People would come to them with no idea why they couldn't get pregnant, the technology either didn't exist or was so new that the reliability was questionable and what did the Dr. Jones' team do? They said, "Sure! Of course we will try to do what seems impossible if it means that this one couple can start their family!" Those my friend are some huge brass cahones! On top of that, they met with social opposition when they tried to get the Jones Institute started. (It wasn't called "The Jones Institute" at the time.) The public was worried about the "test tube babies" and charged the Jones' with "playing God." I don't share that opinion obviously, but man, imagine the scene … you are trying to do the, as of yet, impossible … you have a couple who is hanging by a thread on your ability to make it happen … you have a public that is ready to perform a Salem Witch Trial on you. And they STILL forged ahead.
One of the most amazing things that they did at one time, back when the number of families that they impacted with the blessing of capabilities that they were granted was manageable, was to have a huge picnic with all of the families that had been blessed through their medicine. Now of course, you would need to rent the state of Rhode Island! And they did it with such humility and empathy. They didn't pull out a fancy air-conditioned tent and sign autographs for money (which who could blame them if they wanted to do just that). No, they sat in the grass, surrounded by kids and families that simply would not be there were it not for them. Candace, myself, and people from all over the world are very fortunate, blessed, forever indebted to Drs. Jones for granting us our miracle Jellybean. Although you will be missed by many Dr. Jones, I believe that your immortality was proven seconds after you passed with every breath that a child conceived through IVF has taken.
With that, Barbara Collura from RESOLVE: The National Infertility Association sat down and spoke with Dr. Jones a few years prior. This is a great interview and he talks candidly about the beginning struggles he and his wife faced with pioneering IVF.
Here is part 2.