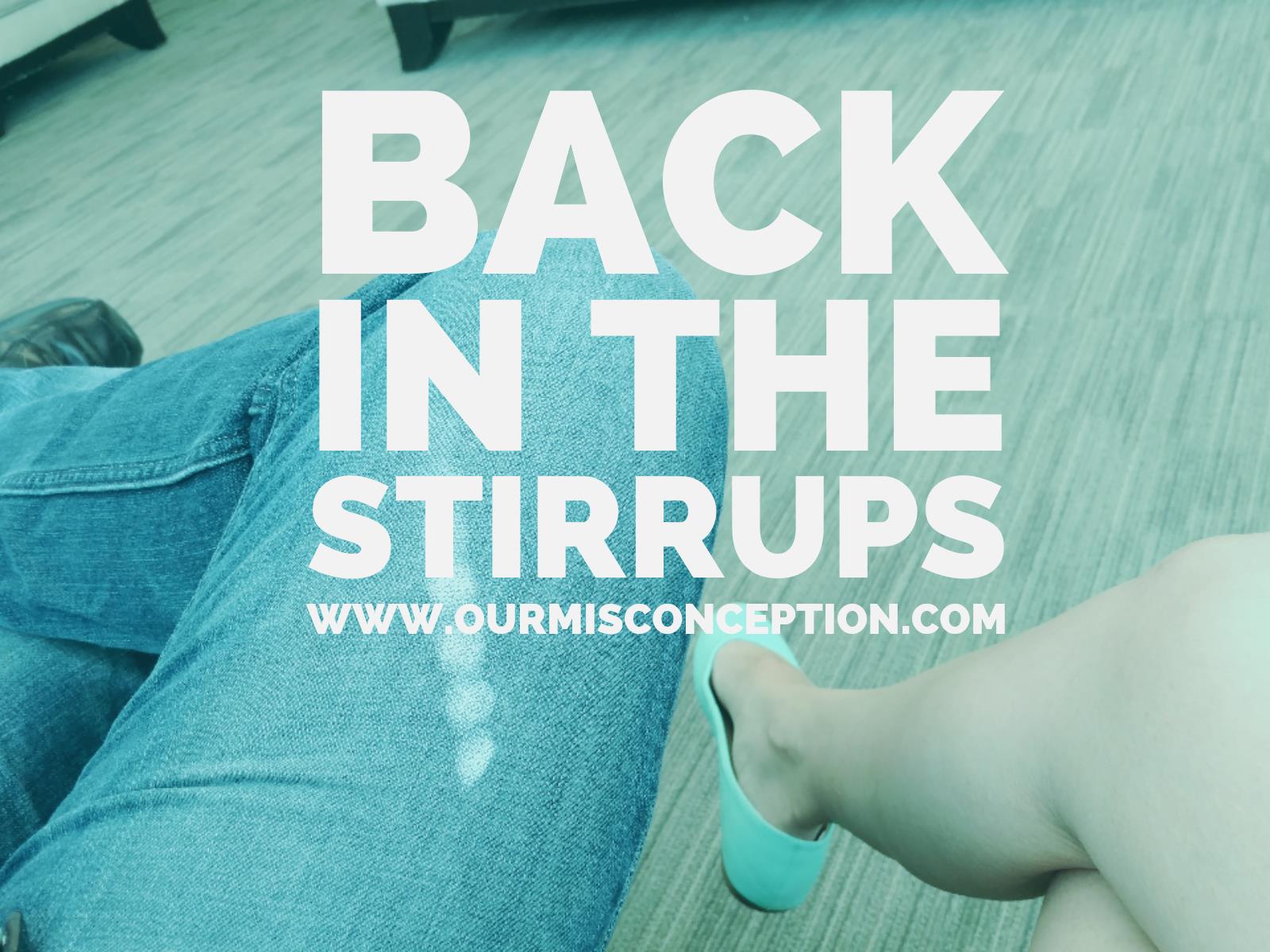 Candace- I signed my name on the check-in sheet, smiled at the receptionist and walked over to the couch next to Chris. As I walked over to that oh so familiar couch I had flash back of the first time I set foot in this same clinic. The feelings were much different then now, more naive, ripe with the fear of uncertainty and the unknown. More than anything I remember the devastation of accepting why I was there.
Infertility comes with a chance roll of the dice regarding your diagnosis, how your finances hold up to the storm and ultimately how much grit you can withstand within the ugly underbelly of it all. The difference between then and now is we are equipped and perhaps a bit numb to the pain. We know what to expect and expectation is one big piece of that puzzle. The band aid was ripped off long ago so those "hey you need to take a bijillion shots with a needle the size of my arm conversations have lost their shock value." I have also accepted I will never carry a pregnancy in which coming to that point of acceptance is in its own a sad peace.
What Went Down

My RE stepped out of the office and gave us the look like he had seen a ghost. Yeah, my uterus is gone but my ovaries are still intact. I am still in the game. We walked in and basically told him, "throw our hat in the ring again coach. If it is possible of course."
We had a bit of small talk since a lot has changed. I can tell you many RE's never get to see or hear about those little miracle fruits of their labors. If you ever want to make your fertility doctor smile, you show them a picture of the life they helped create. We one upped it of course and that morning I recorded Jellybean saying a special message to him. Needless to say it was a special moment for all in the room.
After we talked, I was sent to the lab for some bloodwork and then to the exam room with my old pal, Mr. Ultrasound wand.   Remember that time when we broke up a few years ago? Well, we made up and there I was, back in stirrups…again.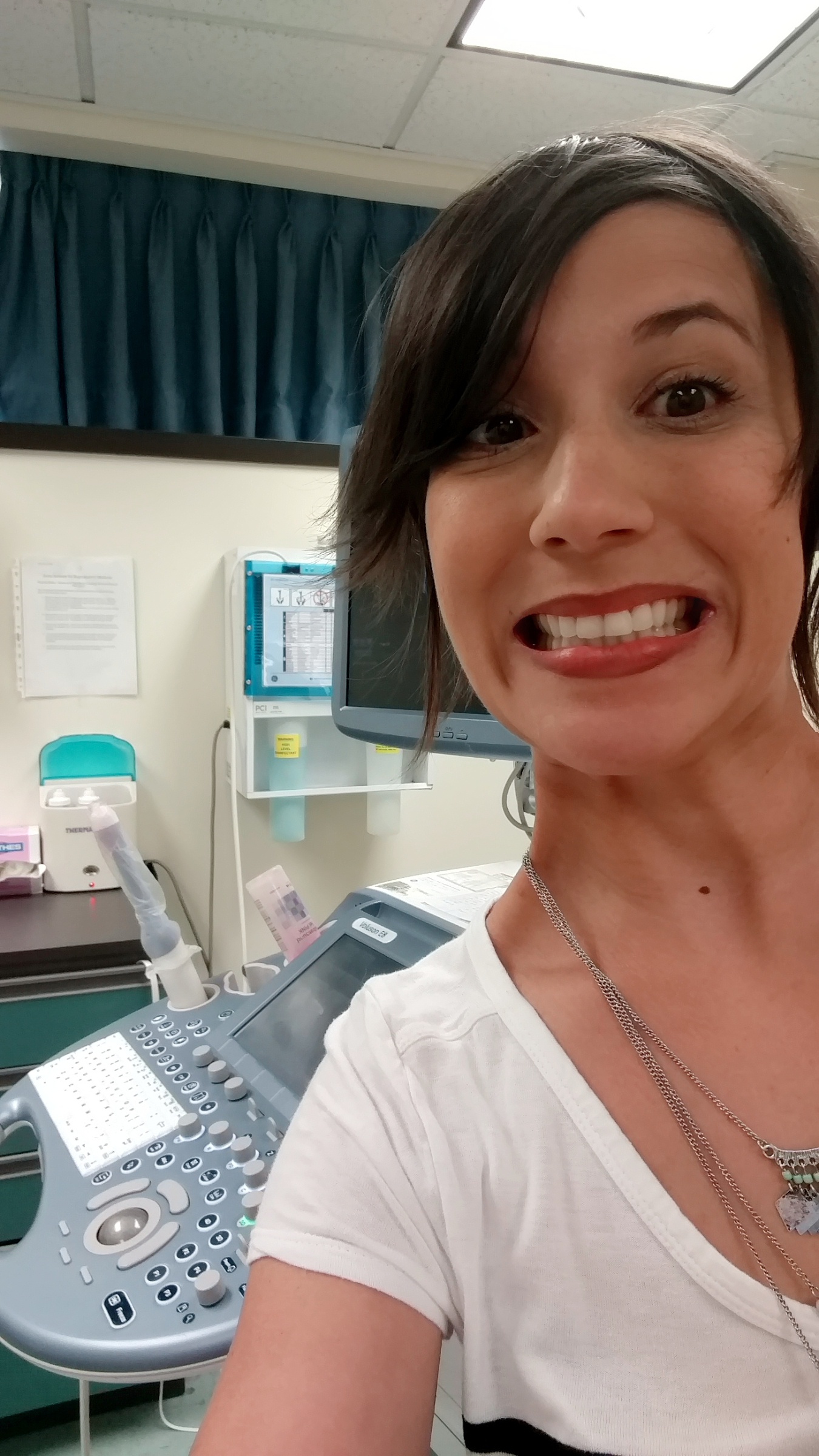 Token Ultrasound wand selfie
My RE asked "do you know when you ovulated last?" I basically told him that it was is a completely mystery down there. But ever so often I'll experience Mittle Schmertz. This is where I'll have a pain in one of my ovaries telling me "Hey! I am ovulating and there's nothing you can do about muah ha ha ha."  Depressing as that is, I definitely don't miss tampons and the string checks you have to constantly look for when you're on the beach in a bikini that time of the month. YEY, for white pants any time I wish!
Good news, my doctor was quite pleased with what he saw. I had just ovulated so that meant, another gold star sticker for me.  Next, I was off to get my AMH tested. I'm not a spring chicken like I was for my first few IVF rounds, so this test is important to determine if my eggs are all dusty and old or if they have some spunk left in them. The goal was an AMH level of 1 or higher and the results came back a 2.3. GO Ovs!  Now on to the thyroid, my nemesis.  Which  by no surprise it turns out was not-so great. According to my Dr. I was severely under medicated.  A target thyroid level is usually on the range of .3 to 3.0 mine was 25! So I'll need to have a heart to heart with my primary doctor because my thyroid is all kinds of jacked up. I have had thyroid issues dating back circa college years and fully know this is a contributor to part of the infertility puzzle. The thyroid struggle is real folks. 
What's Next?
It's Chris's turn. Chris is not immune to testing, in the next week he will go through a battery of STD testing. He'll also need to get a physical and check off that requirement box as well. Then he will have to get intimate with a plastic cup…that will need to be quarantined for 6 months.  Apparently, this is a FDA requirement that we did not have to do with our previous surrogacy since Jellybean was a frostie baby AKA – frozen embryo.  Even though he would have had HIV testing done, they'll need to recheck the swimmers in 6 months since HIV can lay dormant for that time period. Great, more waiting.
What Happens After That?
Since we are still in the "preliminary" stages and looking into all of our options there's so much more to be done.  I'll need to have the blessings from my oncologist and my other primary doctor for a potential stimulation/retrieval.
Oh and then there's that little missing detail, of the fact that we need a surrogate. Details schmetails.
Current Surrogacy To Do List:
Chris:  does his thang i.e.: finish his tests and lock romantic eyes with a plastic cup.
Candace: See more Doctors… *remember to shave*
Both: Find a Gestational Carrier who can put up with swollen ankles,  cheesy jokes and is OK with three not being such a crowd.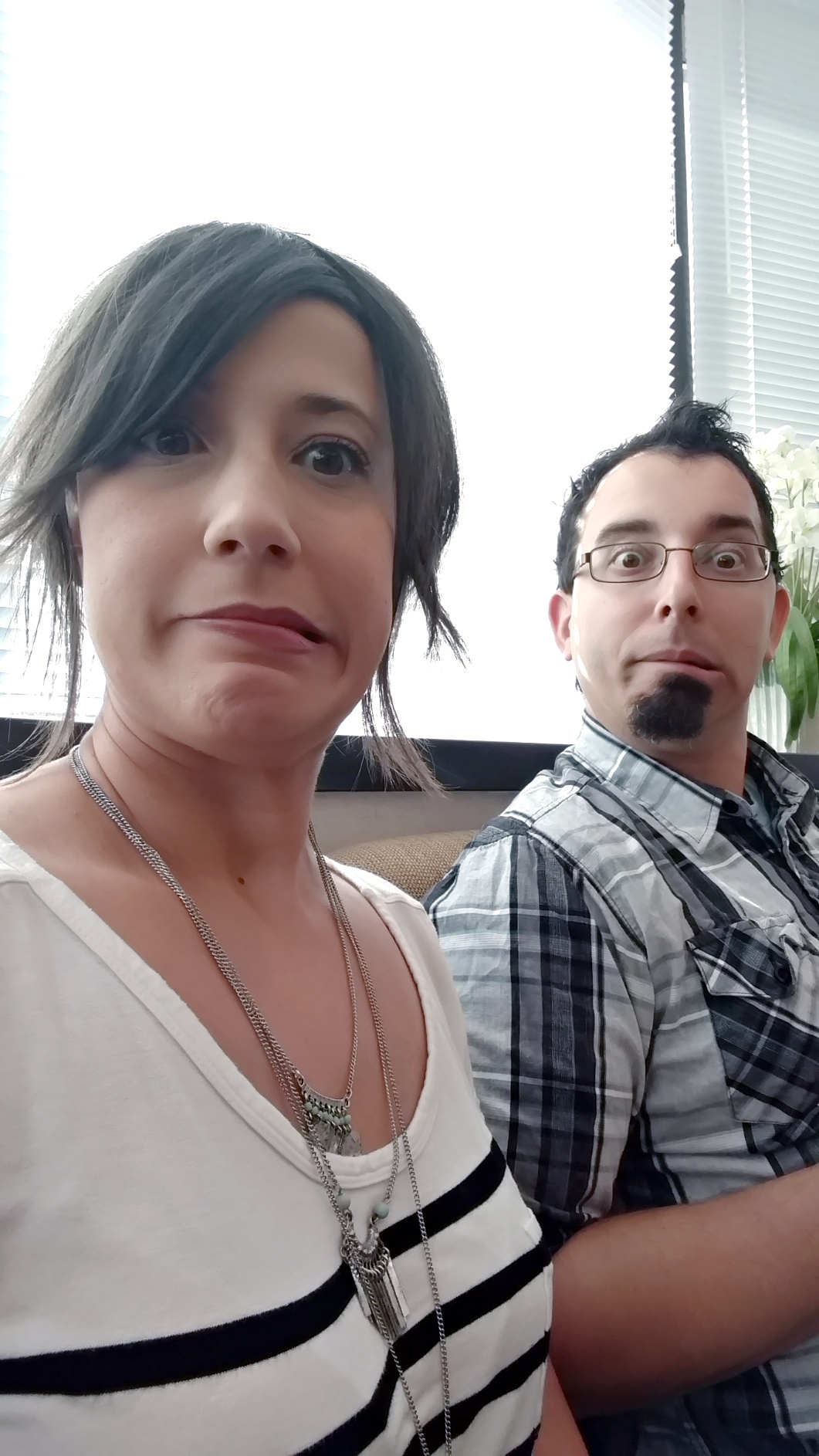 So in the meantime we will save, pray and not take a day for granted that we have our Jellybean. Who we are as people and now as parents is very different than who we were before we considered surrogacy. What is has not changed is our desire to grow our family.  Infertility has robbed us of so much, however our hope, that will never be stolen.
If you want a little more than just a blog post here and there or have questions, comments or witty quips… to share with us, toss an email our way or stop by our Facebook page  to say Hiya or for some  #IF encouragement.